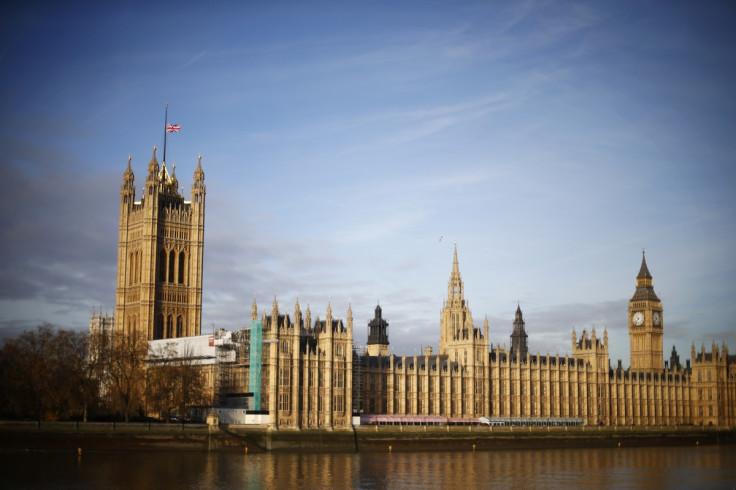 Chancellor George Osborne has won support for his budget surplus charter after 21 Labour MPs defied opposition leader Jeremy Corbyn and abstained from the vote. The Conservative government's new spending rules passed by 320 to 258 votes.
Corbyn was backed by the Scottish National Party (SNP), Lib Dems and Greens, but the Charter for Budget Responsibility - which the Labour leader instructed his MPs to reject - ultimately passed by a majority of 62. It will require future governments to ensure that public finances are in overall budget surplus when the economy is growing by 1% or more a year. Osborne is seeking to balance the books by 2019.
The defeat is particularly embarrassing for Labour, given that the party had initially thrown its support behind the charter, only to renege on its position earlier this week. Speaking during the Commons debate, shadow chancellor John McDonnell said: "I was trying to out-Osborne Osborne."
Addressing the U-turn head on, McDonnell said: "Embarrassing? Yes, of course it is, but a bit of humility amongst politicians never goes amiss. When the circumstances and judgments change, it is best to admit to it and change as well." He added that the charter constitutes a "puerile political trap" and that he changed his mind on the "instrument for imposing austerity on our community unnecessarily" after a combination of professional advice, change in the economic outlook and meeting with redundant Redcar steelworkers who had been reduced to tears.
"I want to break the stranglehold that the focus on deficits has had on the economic debate in this country in recent years," McDonnell said. "Yes, the deficit is vitally important, but we need a paradigm shift to open up the wider debate of what makes a prosperous healthy economy in which everybody shares in the prosperity and in which everybody is secure, not just the wealthy few.
"We'll tackle the deficit, yes. But we will not tackle the deficit on the backs of middle and low earners and especially not the poorest." Since 1948, the UK has run a budget surplus in 12 years, the BBC reported.
McDonnell also attacked the underlying reasons for the charter. "It is increasingly clear that the charter and the fiscal mandate are not economic instruments, they are political weapons," he said. Osborne has argued that the country must "live within its means" and accused Labour of seeking "to spend money we don't have and borrow forever."
"It is not a political gimmick to have sound public finances," Osborne said. "I tell you what is a political gimmick - coming out on the eve of your conference with some policy suggesting you support what we are doing and two weeks later turning up in the House of Commons and voting against it".