Oscar De La Hoya was left "shocked" by judge Adelaide Byrd's scorecard awarding Saul "Canelo" Alvarez a 118-110 win in Saturday night's (16 September) split-decision draw.
Canelo fought Gennady Golovkin in one of boxing's biggest match-ups as the two middleweights served up a classic at the T-Mobile Arena in Las Vegas.
While it was a very close encounter, many in the combat world believed Golovkin just about edged the contest.
However, the judges scored it as a split-decision draw, with Byrd scoring a shocking 118-110 for Canelo, leading to a barrage of criticism for the female judge.
De La Hoya, who promotes the Mexican, believes he won on the night but was shocked with the amount of rounds Byrd had given him in her scorecard.
"I was shocked," De La Hoya said, as quoted on BoxingScene. "I'm in shock – 118-110 is a shocker. A lot of people are not understanding 118-110, just like myself."
"That's the bottom line, but I have to say that Byrd, yes, is a competent judge. She's been doing lots of world [title fights] for many years. But yes, 118-110, yes, yeah, it is – but I can understand 115-113 and the draw, 114-114.
"I mean, personally, I had it 7-5 for Canelo [115-113]. And people can argue about either way, because it was such a great fight. I mean, that's the bottom line."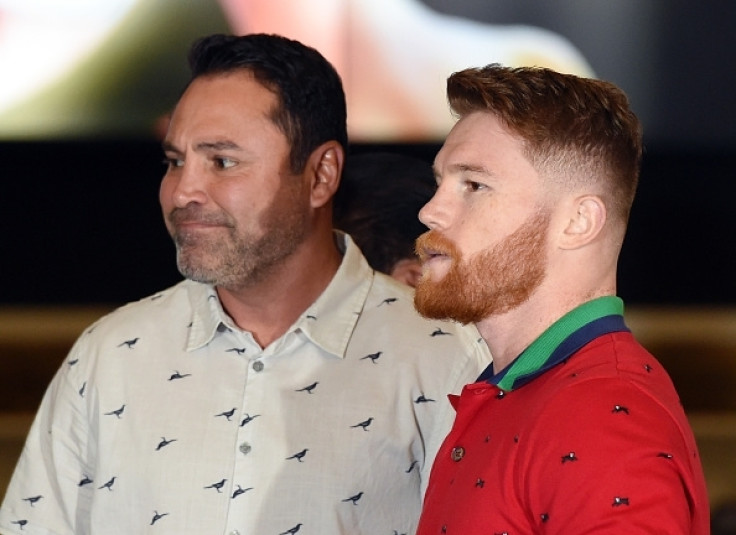 Despite the controversy, the middleweight title fight lived up to all pre-match expectations as a contest as De La Hoya reflected on the event as a whole.
"I think this is probably one of the best fights we've seen in recent years," he added. "These guys fought their heart out."
"Gennady is a tremendous, tremendous champion. And Canelo is a tremendous, tremendous champion. And everyone has their opinion, but that's what made it such a great, great fight."
As for Byrd, the female judge has been disciplined according to Nevada Athletic Commission executive director Bob Bennett, who claimed he was not going to "put her right back in" and is expected to order a meeting with her to discuss the card.
"I do feel bad for Byrd for taking a lot of heat now – 118-110, that was pretty widespread, I have to admit," De La Hoya explained. "But look, this is boxing. She's, like I said, a very competent judge and been judging for many, many years."
"And Las Vegas is one of the best commissions in the world, and I personally felt like boxing won today. It was a win-win-win for everyone. I think this is what the sport needed, a fight like this, with Triple-G and Canelo."