Middleweight champion Gennady Golovkin was left frustrated at the split-decision draw with Canelo Alvarez that saw his 100% winning record end.
The Kazakhstan native (37-0-1 record in boxing) fought Canelo (49-1-2 record in boxing) on Saturday night (16 September) as the duo produced a boxing match for the ages with constant back-and-forth action.
In what was a true super-fight following the Floyd Mayweather vs Conor McGregor bout, many felt Golovkin had the edge over Canelo and should have won the contest.
However, the judges scored it as a split-decision draw, with Adelaide Byrd scoring a mind-boggling 118-110 for Canelo, leading to a barrage of criticism for the female judge.
"This is terrible for the sport of boxing," Golovkin said in the post-fight press conference. "If these judges can do this, it's terrible."
"I saw the total punches on the computer [punch stats], I saw the reaction to the decision, and everything is wrong."
"It takes everything away from the performances of the fighters in the ring," Golovkin's promoter promoter Tom Loeffler added. "I don't see how she [Byrd] could score 10 rounds to two the other way but he's still the champion. It could have been worse."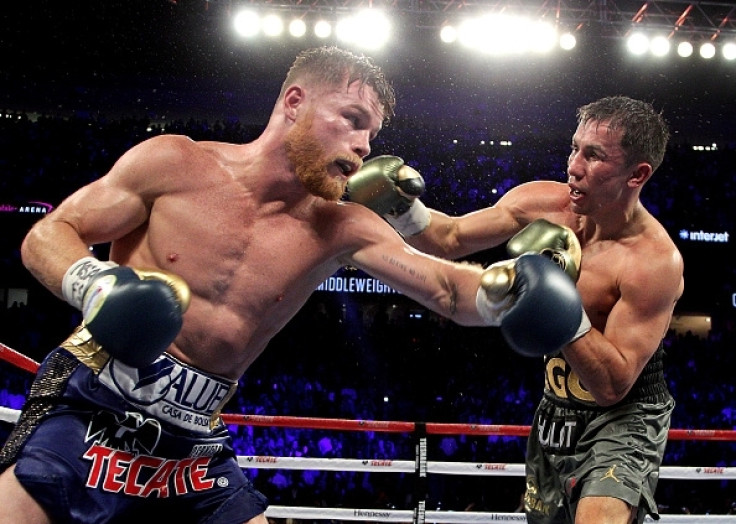 Golovkin's trainer Abel Sanchez was also frustrated with Byrd's decision, claiming she already had her scorecard ready before the fight had even commenced.
"Unfortunately one of the judges turned up with a scorecard that was already written," Sanchez stated. "I had some issues with her when we got the list of judges because of her erratic performances."
"She needs to go back to school and learn how to judge a fight. She can't be that blind, she can't be that bad. Something has to be done about the decisions, it's not fair on the fighters."
Meanwhile, Canelo was also disappointed with the result, however, the Mexican believes he did enough to win the fight.
"I thought I won the fight," Alvarez explained. "I think I was superior inside the ring. I won at least seven or eight rounds. I was able to counterpunch, and even make Gennady wobble a couple times."
"It's up to the people if we fight again. I feel frustrated over this draw."