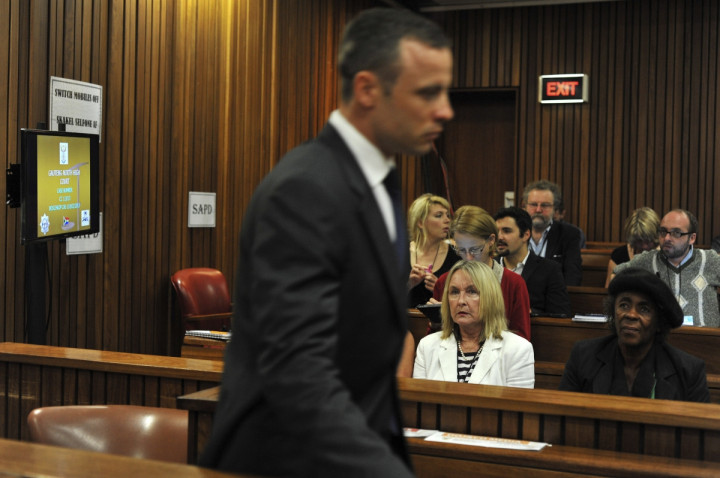 The mother of Reeva Steenkamp has once again said that she does not believe Oscar Pistorius killed her daughter by accident.
June Steenkamp said "many parts of the puzzle [remain] missing". She was speaking out as the date of an appeal was confirmed, which could see Pistorius convicted of murdering model Reeva Steenkamp.
"I don't believe Oscar's story," she said.
Prosecutors in the case shall appeal against Pistorius's conviction for culpable homicide and his five year prison sentence on December 9.
"There are so many parts of the puzzle missing and at the moment only he knows the truth. But I can't help thinking that the truth will come out. I have to hope.
"I still wake up in the middle of the night crying after having nightmares of her trapped in that bathroom with nowhere to go. She must have been petrified."
In the wake of Steenkamp's shattering death, Pistorius has paid her parents a sum of around £350 every month.
June said she hated taking the cash, but had no choice because her family was broke. Pistorius has been financially ruined as a result of his actions, his lawyer said.
"We didn't have much choice [but to accept the cash]. We were in such a bad way, we didn't even have food on the table. It was that or starve.
"I wasn't happy about it and it did make me uncomfortable. But we are going to pay back every single cent," Steenkamp insisted.
"That's how I look at it and live with it now.
"Oscar has made us other offers which we turned down. Thankfully now we are in a position where we can say we don't want any money from him.
"My child was priceless. He can't buy her life."