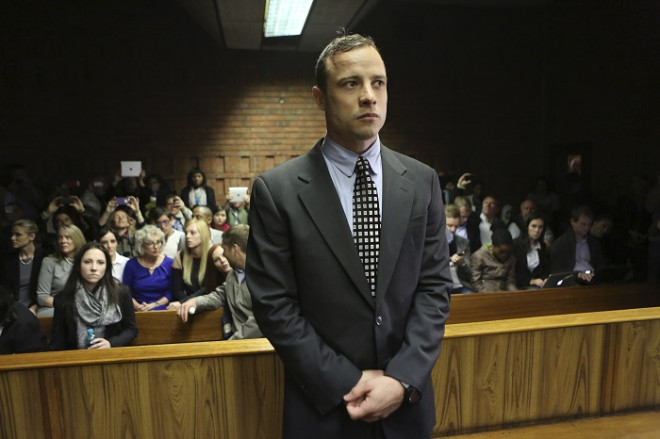 Trial of Olympic and Paralympic track star Oscar Pistorius, who has been charged with the planned murder of his girlfriend, has begun in South Africa (March 3, 8am GMT).
In what has been called one of the most sensational celebrity trials, the murder trial of Pistorius is being televised for millions around the world.
Pistorius, 27, has admitted to shooting his girlfriend, model Reeva Steenkamp, at his Pretoria home on Valentine's Day last year.
However, he has said he "accidentally" shot Steenkamp after mistaking her for an intruder.
If convicted of murder, Pistorius faces up to life in prison.
Livestream Oscar Pistorius Trial
Watch the trial of amputee track star live on DStv, MultiChoice's digital satellite TV service in Africa.
The television service has launched an exclusive channel, 199, called The Oscar Pistorius Trial: A Carte Blanche Channel that features coverage of Pistorius trial live.
Those who do not have DStv subscription, can view the ongoing legal proceedings live online here.
The channel 199 also has presence on social media that features timely update on Oscar Pistorius' trial. Follow the live updates on the same at its Twitter and Facebook page.
For further updates and background behind the case, Pistorius' public relations team promises to give "factual updates" and "hard truth" on its Twitter handle.
Steenkamp's mother, June, said she wanted Pistorius to see the hurt he has caused her.
"I want to look at Oscar, really look him in the eyes, and see for myself the truth about what he did to Reeva, and whatever the court decides at the end of his trial, I will be ready to forgive him," June told the Daily Mail.
"But first I want to force him to look at me, Reeva's mother, and see the pain and anguish he has inflicted on me. I feel I need that," she added.
Meanwhile, in a CCTV footage broadcast by Sky News just a day before the live trial, Pistorius and Steenkamp were spotted together at a grocery store, about ten days before the murder, where they were seen kissing each other.
In CCTV images, both appear to be behaving like any loving couple.