And that is a wrap! The 85th annual Academy Awards comes to an emotional and star-struck end. Ben Affleck may not have been recognised as the directorial brain behind Argo but the dramatic narrative of a CIA operation in Iran carries the day. Ang Lee picks up his second Oscar for Best Director and he absolutely deserves the recognition for what is one of the most visually fantastic films in recent years - Life of Pi.
Jennifer Lawrence and Daniel Day-Lewis are Best Actress and Best Actor respectively and Christopher Waltz and Anne Hathaway pick up Oscars for supporting roles in Django Unchained and Les Miserables, respectively!
And now, as Hollywood prepares for a barrage of after-parties, check out these fun reports:
READ: Oscars 2013 Live: Hottest Couples on the Red Carpet
READ: Oscars 2013: Worst Dressed Celebrities on Academy Awards Red Carpet [PHOTOS]
Best Picture - It's Argo! Argo wins Best Picture at the 85th annual Academy Awards! Ben Affleck claims the award with Grant Heslov and George Clooney! Affleck makes history... this is the first time since Driving Miss Daisy in 1990 that a film wins the Best Picture nod without its director being similarly honoured.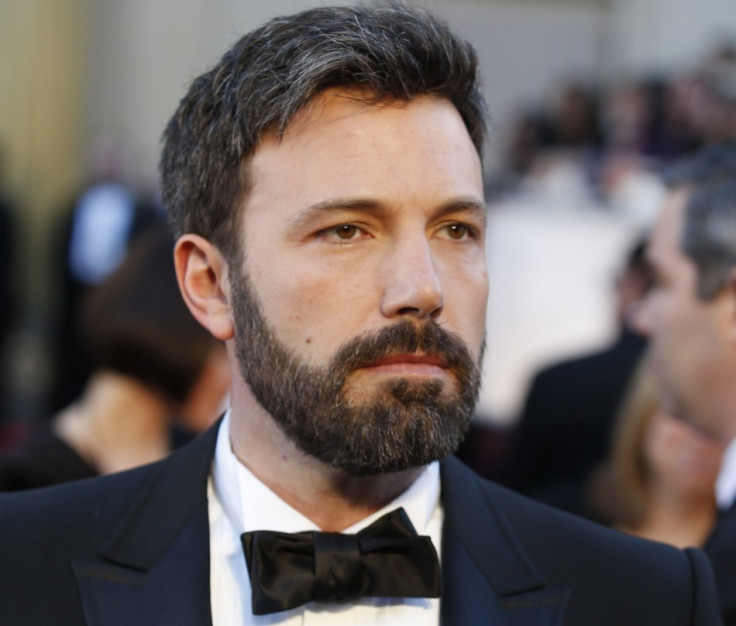 The Joker's on stage... Jack Nicholson presents Best Picture, with help, via a videolink, from the White House. First Lady Michelle Obama at the Oscars.
Best Actor - Daniel Day-Lewis! Never any doubt! The ghost of President Abraham Lincoln comes on to stage to collect.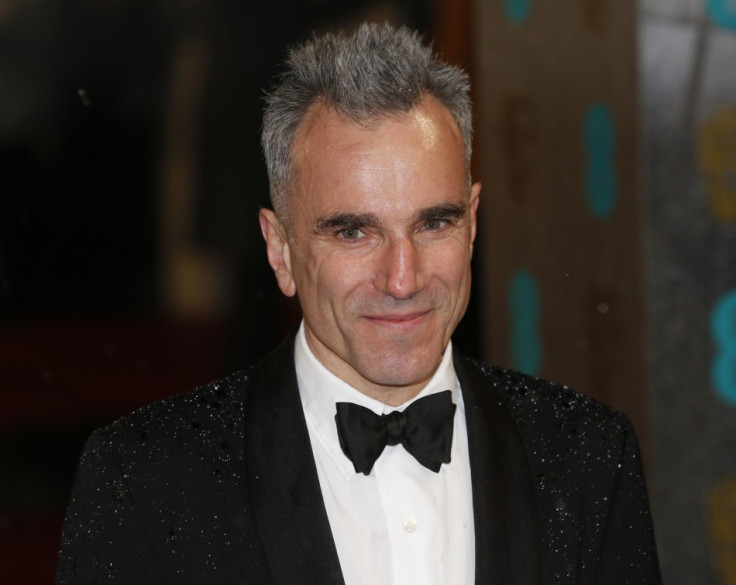 Meryl Streep walks out to announce Best Actor. Herself the winner of three Oscars (for Sophie's Choice (1982), The Iron Lady (2011) and for a Supporting Role in Kramer vs Kramer (1979), the ageless thespian calls out to....
Best Actress - Jennifer Lawrence! The Hunger Games, Winter's Bone star picks up her first Oscar, for her role in Silver Linings Playbook. Bradley Cooper looks on with a broad smile! He's up for the Best Actor prize... but with Jackman, Denzel Washington and, of course, Daniel Day-Lewis around, he can't win it, can he?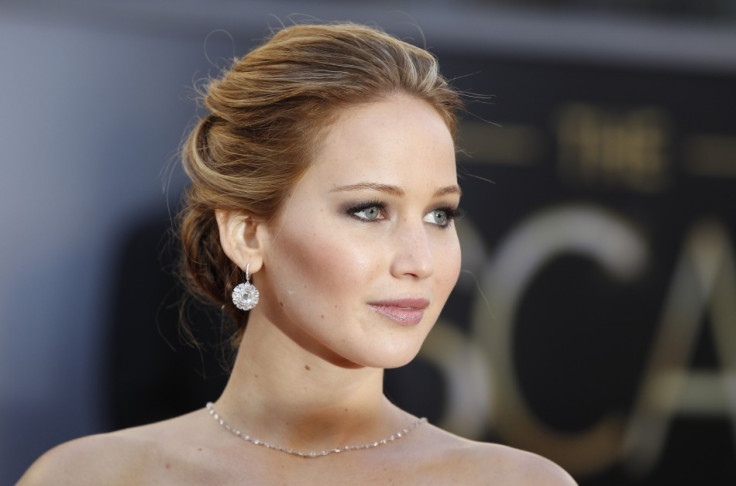 And the action hots up! This is it, people! We now present the Best Actress nominations - Jessica Chastain (Zero Dark Thirty), Jennifer Lawrence (Silver Linings Playbook), Emmanuelle Riva (Amour), Quvenzhané Wallis (Beasts of the Southern Wild) and Naomi Watts (The Impossible).
Best Director - Michael Douglas and Jane Fonda present... and the Oscar goes to Ang Lee! Life of Pi draws first blood in the battle of the big awards! This is Lee's second Oscar for Best Director and he's only been nominated thrice! He previously won it for Brokeback Mountain (2007) and was nominated for Crouching Tiger, Hidden Dragon (2001).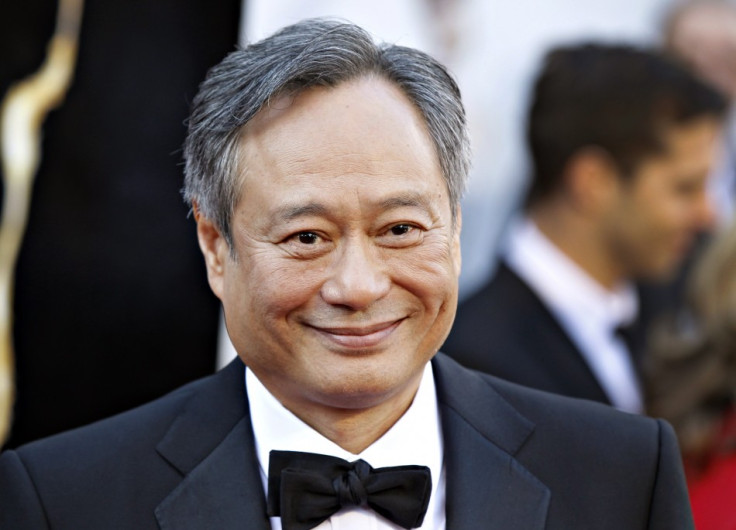 It's Michael Douglas and the eternally beautiful Jane Fonda with the first of the biggies of the night! It's time to unveil the Best Director!
Best Screenplay (Original) - Theron and Hoffman on hand... and the Oscar goes to Quentin Tarantino! Django Unchained explodes into life! Jamie Foxx, Kerry Washington and the cast of the film look delighted, emotionally drained, but delighted. This is Tarantino's second Oscar for Original Screenplay, after Pulp Fiction (2010).
Best Screenplay (Adapted) - A gorgeous Charlize Theron and the as-charming-as-ever Dustin Hoffman present... and the Oscar goes to Chris Terrio (for Argo).
And we move swiftly on.
Best Music (Original Song) - IT'S ADELE! The British star wins for Skyfall (from Skyfall). This is the first time a song from a James Bond film wins this award. And it's long overdue.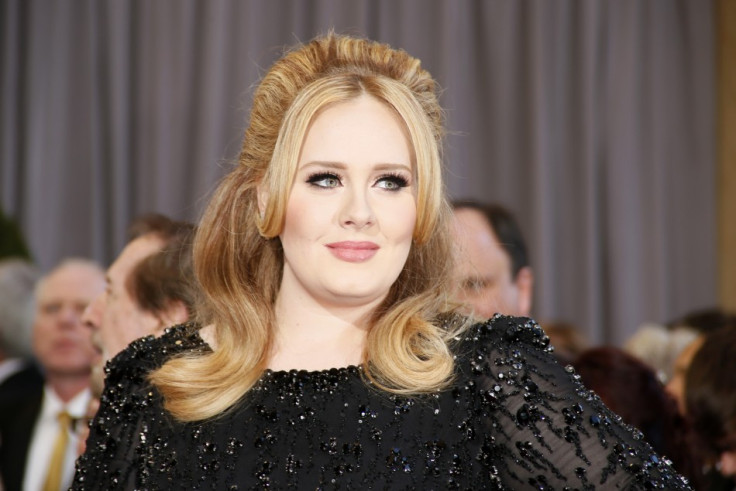 Best Original Score - A very elderly-looking Richard Gere and the cast of Chicago presents... and the Oscar goes to Michael Danna (for Life of Pi). The fantastic film's third award of the night and a pleased Danna calls director Ang Lee his "captain".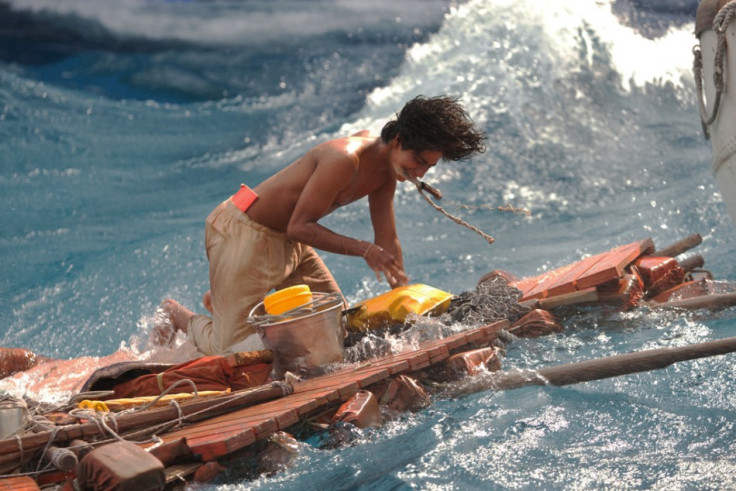 In Memoriam - George Clooney leads the audience in respectful tribute of all those Hollywood dream-makers who passed away this year. The tragically long list includes Ray Bradbury (the legendary sci-fi, fantasy and horror writer), Marvin Hamlisch (music composer for classics like A Streetcar Named Desire and The Way We Were) and George A Bowers (film editor for films like My Tutor and The Hearse), among others. And Barbara Streisand takes to the stage singing Memories, from The Way We Were.
Check out this tribute to those who passed away this year, on the Oscar's official Web site.
Best Production Design - It's everybody's favourite (not so favourite?) vampire-wizard couple, Kristen Stewart and Daniel Radcliffe present... and the Oscar goes to Rick Carter (Production Design) and Jim Erickson (Set Decoration) (for Lincoln). This is the biopic's first award of the night and it has ground to make up on Best Picture rivals Les Miserables and Life of Pi.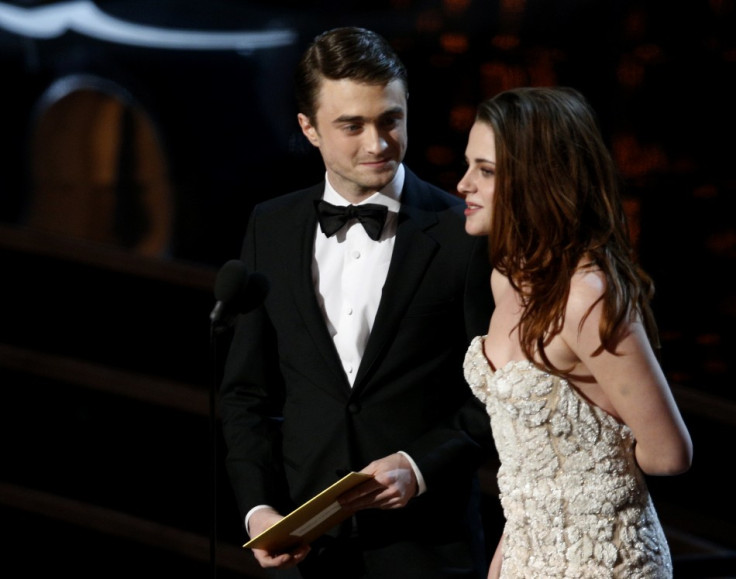 It's time for Adele! The Grammy Award-winning British sensation takes to the stage for Skyfall. And reports suggest this is the first time the 24-year-old has ever performed this song for an audience and is certainly the first time she has been on American television since her epic show at the 2012 Grammy Awards.
Best Film Editing - Miss Congeniality, Sandra Bullock, to present.. and the Oscar goes to William Goldenberg (for Argo). Incidentally, Goldenberg, a hugely acclaimed editor, was going for broke at the Oscars 2013; he was also nominated for his work in Zero Dark Thirty. But that was with Dylan Tichenor.
Anyone else getting high on musicals at Oscars 2013? Modern Family star Jesse Tyler Ferguson is. He tweets: "I am loving that the Oscars is basically a tribute to musical theater this year! It's amazing!"
READ: Oscars 2013 Live: Hottest Couples on the Red Carpet
Best Actress in a Supporting Role - Veteran star Christopher Plummer strides on stage to present... and it's Anne Hathaway! Her dramatic and moving portrayal of Fontaine in the epic re-telling of Victor Hugo's masterpiece, Les Miserables, certainly deserves the award!
Best Sound Editing - Wahlberg and Ted present... and the Oscar goes to Skyfall and Zero Dark Thirty! It's a tie! Per Hallberg and Karen Baker Landers (for Skyfall) and Paul N.J. Ottosson (for Zero Dark Thirty) come on stage one after the other. Incidentally, this is the first Oscar for a James Bond film since Thunderball in 1965.
Best Sound Mixing - Mark Wahlberg and Ted(!) in a tux present... and the Oscar goes to Andy Nelson, Mark Paterson and Simon Hayes (for Les Miserables).
READ: Oscars 2013: Worst Dressed Celebrities on Academy Awards Red Carpet [PHOTOS]
And back to the serious business.
More singing. Les Miserables takes centre-stage, as Hugh Jackman and Anne Hathaway are joined by Amanda Seyfried, Eddie Redmayne, Samantha Barks and... even Russell Crowe! Victor Hugo, take a bow! The cast of Les Mis takes a standing ovation!
A little break from all the glitz and glamour of the awards. We have Jennifer Hudson belting out And I'm Telling You from the musical Dreamgirls, which won her an Oscar in 2007.
Best Foreign Language Feature Film - Jennifer Garner and Best Actress nominee present... and the Oscar goes to Amour (from France). Michael Haneke, the film's director, accepts the award and thanks his wife, to whom he says "You are the centre of my life". So, does this mean Amour won't be winning Best Picture?
Best Documentary (Feature) - Ben Affleck is on stage now and looking very dapper... and the Oscar goes to Malik Bendjelloul and Simon Chinn (for Searching for Sugar Man)
Best Documentary (Short) - Quentin Tarantino's stars stay on stage for this one... and the Oscar goes to Sean Fine and Andrea Nix Fine (for Innocente)
Best Short Film - Jamie Foxx and Kerry Washington, from Django Unchained, present... and the Oscar goes to Shawn Christensen (for Curfew).
50 Years of James Bond - The delectable Halle Berry wishes 007, the iconic British secret agent, a happy 50th birthday! And Dame Shirley Bassey rolls back the years with Goldfinger.
Best Make-up & Styling - Aniston with this one too... and the Oscar goes to Lisa Westcott and Julie Dartnell (for Les Miserables)
Best Costume Design - The ageless Jennifer Aniston presents... and the Oscar goes to Jacqueline Durran (for Anna Karenina). Third time lucky for Durran. She was nominated in the same category for Pride and Prejudice (2006) and Atonement (2008)
Best Visual Effects - It's the Avengers still and Robert Downey Jr is loving this... and the Oscar goes to Bill Westenhofer, Guillaume Rocheron, Erik-Jan De Boer and Donald R Elliott (Life of Pi). A magical and colourful story about the most improbable of adventures!
Life of Pi has been nominated for an outstanding 11 Oscars, including Best Picture and Best Director for Ang Lee (potentially his third). So far, it's two for two!
Best Cinematography - It's the Avengers presenting... and the Oscar goes to Claudio Miranda (Life of Pi). This is director Ang Lee's phantasmagorical novel of the same name, written by Yann Martel.
Best Animated Feature Film - And the Oscar goes to Brave... Mike Andrews and Brenda Chapman collect for the story about a brave (saw that coming?) red-headed Scottish lass.
Best Animated Short Film - Paul Rudd and Melissa McCarthy presenters... and the Oscar goes to... Paperman (Disney). This is the first ever nomination and award for director John Kahrs.
Best Actor in a Supporting Role - Octavia Spencer, Best Supporting Actress in 2011 for The Help... and the Oscar goes to... Christopher Waltz (Django Unchained). This is Waltz's second Best Supporting Oscar, after an award for Inglourious Basterds in 2010.
And we're up and running inside the Dolby Theatre. The 85th annual Academy Awards, the Oscars, have begun! Family Guy creator Seth McFarlane is your host for the evening. And all the big names are in the front row...
And it's William Shatner! Captain Kirk zips back in time, at warp speed aboard the USS Enterprise, to put in a special guest appearance... and to tell McFarlane he really needs to find better jokes!
Fashion faux-pas, anyone? Check out some of the weirdest fashion moments on the Oscars red carpet...
READ:Oscars 2013: Worst Dressed Celebrities in Academy Awards Red Carpet History [PHOTOS]
Want to watch the Oscars 2013 live? Check this out to find out where and how to watch the broadcast in the UK
READ: Oscars 2013: Where to Watch 85th Academy Awards Live
As we wait for the awards to commence, check this out:
READ: Oscars 2013 Predictions: Argo, Spielberg and Osama bin Laden in the Spotlight
And then, there is the final product and the 90-odd minutes that all the effort adds up to... the Best Picture category. Spielberg's Lincoln, Affleck's Argo and Lee's Life of Pi are perhaps favourites, in that order. But don't forget cult director Quentin Tarantino's Django Unchained... it is an explosive film and a definite dark horse. Yet Ang Lee's phantasmagorical Life of Pi could still spin a magical surprise... and with a trademark feel­-good cinematic re-telling of the US chase of Osama Bin Laden (Zero Dark Thirty) also in the mix, this race may be more open than many people think.
READ Oscars 2013 Live: Red Carpet Arrivals [UPDATES]
There were minor surprises at the Independent Spirit Awards (ISA), where less-fancied Oscar nominees like David O Russell's Silver Linings Playbook and Beasts of the Southern Wild stole the show but come the big moment for the Oscars 2013, expect heavy-hitters like Argo and Lincoln and maybe even Les Misérables to rule the stage.
Veterans Daniel Day-Lewis, Denzel Washington and Hugh Jackman are the prominent names in the Best Actor category, while Hollywood's "it" girls - Jessica Chastain and Jennifer Lawrence - duke it out for the Best Actress title. History has already been made in the latter category, with Emmanuelle Riva the oldest ever Best Actress nominee (at 86 years of age; for Amour) and Quvenzhané Wallis the youngest (at nine years) for Beasts of the Southern Wild. A win for either is unlikely but not impossible.
If Oscars precursors, like the Golden Globes and the BAFTAs, are any indication, Ben Affleck and Daniel Day-Lewis will be the men in the spotlight at the end of the evening; Hollywood veterans Hugh Jackman and Denzel Washington lurk but seem unlikely to make too many waves.
The 85th annual Academy Awards are minutes away. And Hollywood's finest are in their finest in anticipation. The red carpet at the Dolby Theatre in Hollywood is a sea of high fashion and cutting-edge couture.
The real event, though, is inside. Join IBTimes UK for an award-by-award update on Oscars 2013...