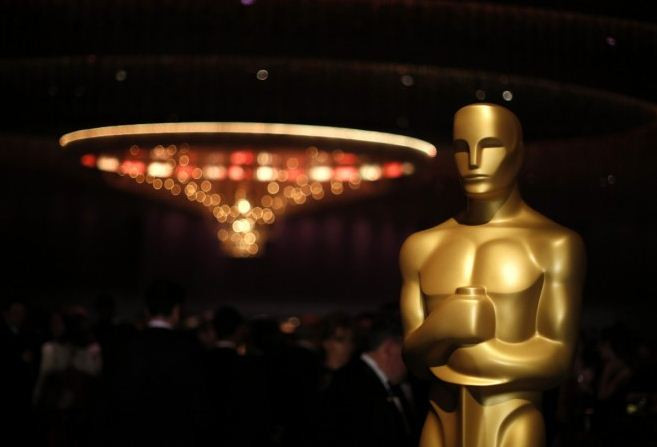 The 86th Academy Awards will air live on 2 March at 7pm ET on ABC Television Network (12am GMT).
The 2014 Oscars will honour outstanding film achievements of 2013, dishing out awards to the great and the good of Hollywood at a ceremony held at the Dolby Theatre, Los Angeles.
Produced by Craig Zadan and Neil Meron, the Oscars will also be telecast live in more than 225 countries and territories worldwide.
American comedian and talk show host Ellen DeGeneres is hosting the prestigious award gala.
"This year, one of my favorite people, @Pink is performing at the #Oscars! And I'm hosting. Take that, Russia," DeGeneres joked on Twitter during 2014 Sochi Olympics in Russia.
"Congrats to #TeamCanada on their hockey win. Now it's time to unite & focus on what's most important - me hosting the Oscars," she added.
First time performances
Grammy-winner pop singer and actress Pink will make a special appearance performing in what will be her first ever Oscar moment.
Also making her academy award debut will be Bette Midler, the two-time Oscar-nominated actress and Grammy Award-winning singer.
And U2 will perform live for the first time at the ceremony, singing their Oscar-nominated song, Ordinary Love.
Nominations and predictions
The Wolf of the Wall Street is tipped to win Oscars in at least two categories – Best Picture and Best Actor in a leading role. The film's star Leonardo DiCaprio is the most searched on Google around the world.
Actress Sandra Bullock, nominated for Gravity in Lead Actress category, is the most google-searched among actresses and is also tipped to scoop an Oscar.
Jennifer Lawrence, nominated for American Hustle in the Actress in a Supporting Role category, is also a favourite-to-win according to social media.
Click here for full list of Oscar nominees.
Presenters
This year, the Oscars has drafted in a line-up of A-list celebrities for award-presenting duties.
Included are: Nominee Amy Adams, Kristen Bell, Jessica Biel, Jim Carrey, Will Smith, Angelina Jolie, Brad Pitt and Penélope Cruz.
Britain-born actresses Naomi Watts and Emma Watson have also been announced as presenters for the 86th Academy Awards.
Click here for full list of presenters.
Oscars 2014 live stream
You can watch the Oscars live on ABC in the US at 8.30pm ET (1.30am GMT). The television network will air a special red carpet show live at 7pm ET.
In rest of the world, the live stream will be available on The Oscars 2014 website as well as on ABC online (Click on live tab to watch on abc.go.com).
The Oscars website will also show exclusive behind-the-scenes moments live prior to the awards. Click here to watch.
Viewers around the world can also watch the Oscars preshow and full awards telecast live online on their mobile devices such as smartphones, tablets, and computer through WATCH ABC app. The app will provide exclusive access to multiple backstage and red carpet cameras during Hollywood's biggest night.
For live updates on the Oscars 2014, keep a watch on The Academy of Motion Picture Arts and Sciences/ The Oscars Facebook page. Twitter updates can be followed on @TheAcademy.
For further live feed, look out for Oscars Google+ and YouTube sites.