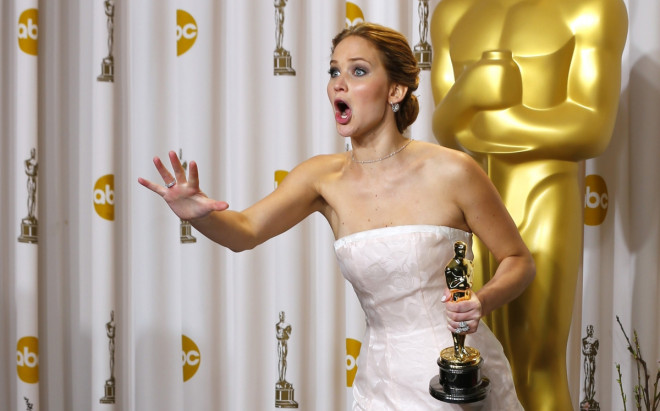 Billy Murray, Benedict Cumberbatch, Emma Watson and Jennifer Lawrence are among the presenters lined up for sunday's Oscars ceremony.
Over the years many presenters have overshadowed the awards they were presenting, notably Robert Downey Jr and Ben Stiller – who took it a little too far when he appeared in Avatar makeup in 2010.
Who could steal the show at the 86th Oscars? Let's take a look...
---
Jennifer Lawrence
The most loved Hollywood sweetheart in years. The media, fans and Hollywood itself are head over heels with the young Hunger Games star so it's no surprise she's been given a place to present at this year's awards.
Considering a recent trend she will be likely to be presenting this year's Best Actor prize, after winning Best Actress in 2013. It's a big award, so while you can expect her usual charm - and maybe a reference to her falling over last year – don't expect her to go too over the top.
Likewise, Daniel Day Lewis will be presenting the Best Actress prize. Just don't expect him to be such an adorable shambles as J-Law.
---
Benedict Cumberbatch / Emma Watson
Eng-ger-land! Eng-ger-land! Eng-ger-land! Those Oscar producers certainly know how to bait the internet into watching. Put Benedict Cumberbatch and Emma Watson together and Tumblr may well explode.
Of course, these two aren't the only Brits. Andrew Garfield and Ewan McGregor will also be offering out a few prizes.
---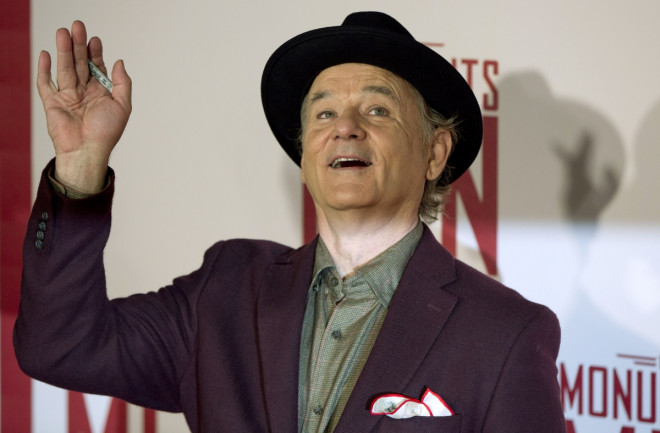 Bill Murray
You need a reason? Okay then. Bill Murray presenting an award will be ace because he's Bill Murray, a Hollywood legend, top dude and hilarious bloke. Also, given the recent death of his long-time collaborator and friend Harold Ramis, it will be interesting to see what he has to say.
---
Samuel L Jackson / John Travolta
Pairing these two together hasn't been confirmed, but given it's been 20 years since Pulp Fiction it would be stupid not to.
Matching suits and a wig for each might be too much to ask for but let Jackson talk about how the film was snubbed in 1994 for the Best Picture that went to Forrest Gump and you could have comic gold.
---
Jim Carrey
Why? Because he's Jim Carrey. He turned up at the Golden Globes last month to take a timely potshot at Shia LaBeouf, and it was well-received. Obviously, the attention that garnered roused the academy's attention too.
---
Chris Hemsworth / Andrew Garfield / Michael B Jordan
We already know this year's Oscars are going to celebrate superhero movies, so here's Thor himself, Spider-Man himself, and future Fantastic Four star Michael B Jordan.
---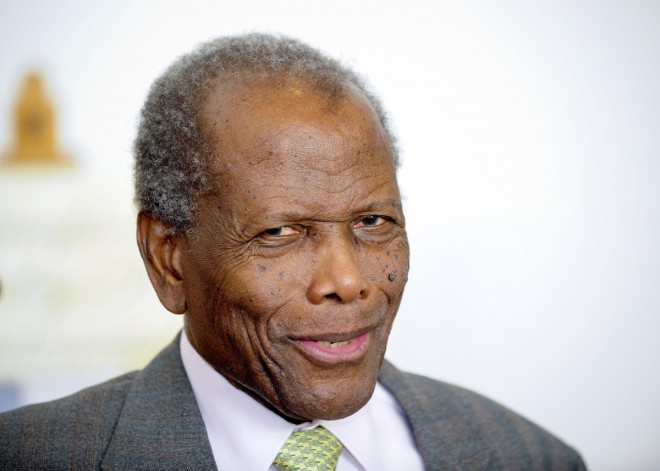 Sidney Poitier
It's always good to see a Hollywood legend at the Oscars and boy does Sidney Poitier fit the bill. The first black person to win an acting Academy Award - for Lilies of the Field in 1963 - and more recently awarded the Presidential Medal of Freedom by Barack Obama.
After an initial raucous reception, expect to be able to hear a pin drop in the Dolby Theatre as he begins to talk.
---
The full list of presenters is as follows:
Amy Adams
, Kristen Bell
, Jessica Biel, 
Jim Carrey
, Glenn Close, Bradley Cooper, 
Penélope Cruz
, Benedict Cumberbatch, 
Viola Davis
, Daniel Day-Lewis
, Robert De Niro, 
Zac Efron
, Sally Field
, Harrison Ford, 
Jamie Foxx, 
Andrew Garfield, 
Jennifer Garner, Whoopi Goldberg
, Joseph Gordon-Levitt, 
Anne Hathaway
, Goldie Hawn
, Chris Hemsworth
, Kate Hudson, Samuel L Jackson, Angelina Jolie
, Michael B Jordan
, Anna Kendrick
, Jennifer Lawrence, 
Matthew McConaughey
, Ewan McGregor
, Bill Murray, Kim Novak, 
Tyler Perry
, Brad Pitt
, Sidney Poitier, 
Gabourey Sidibe
, Will Smith, 
Kevin Spacey, 
Jason Sudeikis, 
Channing Tatum
, Charlize Theron, 
John Travolta, 
Christoph Waltz, 
Kerry Washington, Emma Watson
, Naomi Watts
The 64th Academy Awards are on Sunday, 2 March.