Ahead of the 86th Academy Awards, search engine Google has revealed a list of possible winners of Oscars across a few major categories.
Google predicts the winners based on spikes in search traffic related to the Oscars, and by analysing the worldwide trends in the top searches, according to IANS.
A chart below shows a major surge in search terms like Oscars 2014 and Academy Awards in the past 30 days.
According to Google searches the likely winners are:
Best Picture: The Wolf of Wall Street tops the Google search charts in best film category. Directed by Martin Scorsese, the film is nominated in five categories including best film, actor, actor in a leading role, direction and adapted screenplay writing.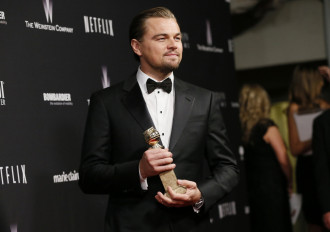 Actor in a Leading role: Academy Award nominee Leonardo DiCaprio is the most-searched on Google. The Wolf of Wall Street actor is nominated alongside Christian Bale (American Hustle), Bruce Dern (Nebraska), Chiwetel Ejiofor (12 Years a Slave) and Matthew McConaughey (Dallas Buyers Club).
Actress in a Leading Role: Academy Award Winner Sandra Bullock will bag the Oscar in this category for her role in Gravity. The other nominees are Amy Adams (American Hustle), Meryl Streep (August: Osage County), Cate Blanchett (Blue Jasmine) and Judi Dench (Philomena).
Actor in a Supporting Role: Jared Leto for Dallas Buyers Club is predicted to take home the Oscar. He shares nominations with Barkhad Abdi (Captain Phillips), Bradley Cooper (American Hustle), Michael Fassbender (12 Years a Slave) and Jonah Hill (The Wolf of Wall Street).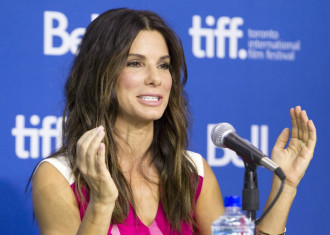 Actress in a Supporting Role: Jennifer Lawrence for American Hustle is the top contender, according to Google searches. She competes with four other nominees in the category, including Sally Hawkins (Blue Jasmine), Lupita Nyong'o (12 Years a Slave), Julia Roberts (August: Osage County) and June Squibb (Nebraska).
Foreign Language Film: The 2013 Italian film The Great Beauty (La Grande Bellezza is most likely to win an Oscar. Directed by Paolo Sorrentino, the film also won Golden Globe Award in the same category.
The 86th Academy Awards will take place on 2 March at the Dolby Theatre in Hollywood, Los Angeles. The Oscars, hosted by Ellen DeGeneres, will air live on ABC at 7pm ET.