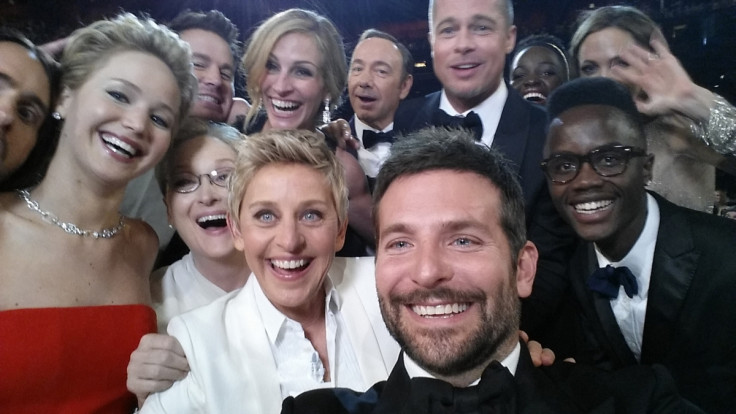 The ceremony for the 89th Academy Awards will take place in Hollywood's Dolby Theatre on Sunday (26 February) and many movie fans are excited to see what host, comedian Jimmy Kimmel, will bring to the table in his first stint steering the show.
So in honour of the biggest event in movies, and with our concentration solely on its hosts, IBTimes UK has taken a look back at those who have helmed the show, from James Franco and Anne Hathaway to Billy Crystal. We'd be so bold as to say that our favourites over the last 25 years have been Ellen DeGeneres and Hugh Jackman, but who would you say has been the best so far? After you've had your memory refreshed on their performances, make sure to vote in our poll below!
Billy Crystal - 1990-1993, 1997, 1998, 2000, 2004, 2012


After hosting the prestigious ceremony nine times, Billy Crystal has got to be up there with the best of the Oscar hosts, no question. Why do you think they kept asking him back? Throughout the years, he transformed Oscar night into the entertainment event it is today. His first shot at the gig was in 1990, where he rescued a franchise that was starting to wear thin with his shameless Mr. Saturday Night charm and showbiz pizazz, indulging viewers with plenty of show-tune medleys.
Ellen DeGeneres - 2007/2014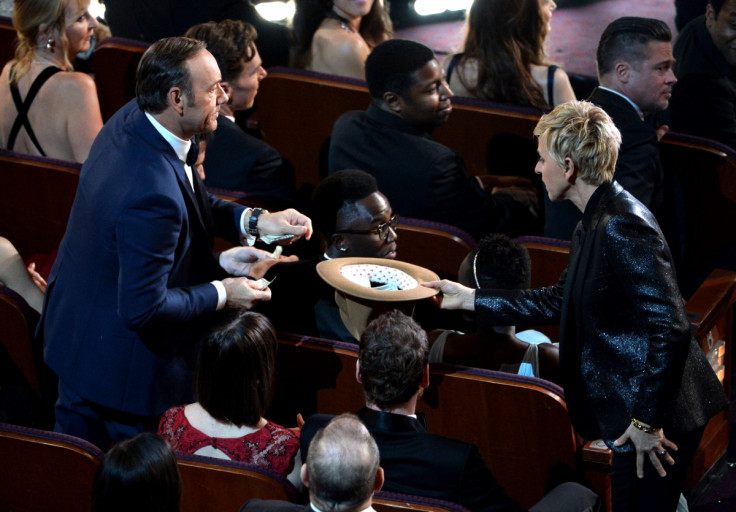 In her most recent hosting, she dished out takeaway pizza to the likes of Brangelina, Kevin Spacey and Meryl Streep and she managed to rally the biggest stars mid-show for a smiley selfie that would break internet records... Ellen DeGeneres can be aptly named one of the best hosts of the Academy Awards.
Making sure everyone had a good time and was comfortable in the room seemed to come easy to her, probably because she'd met them all before and wasn't intimidated by the glaring eyes of serious A-listers, which made for a smooth and funny night. However, some viewers couldn't help but think that DeGeneres' stab at hosting was played a little too safe.
Chris Rock - 2005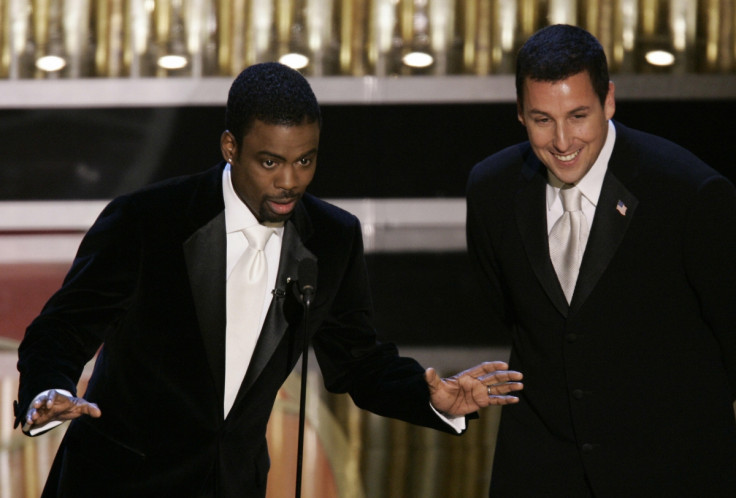 Known for his daring comedic chops, Chris Rock wasn't afraid to hurt a few feelings in the room to get a laugh at the Oscars ceremony way back in 2005. Skewering Hollywood glitz while also celebrating it, he spouted one-liners like: "There's only four real stars. The rest are just popular people. Clint Eastwood is a star. That's a star. Tobey Maguire is just a boy in tights" and it's safe to say he was on fire all night.
Seth Macfarlane - 2013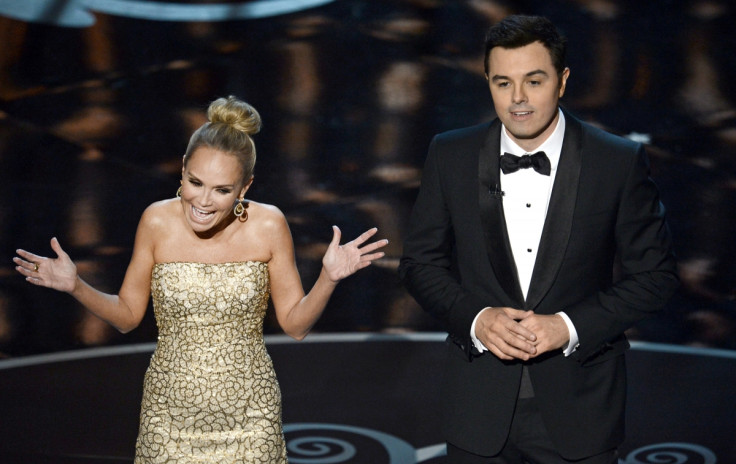 While some didn't entirely get his whole self-deprecating monologue about what a terrible host he will be throughout the night, others couldn't help but find Seth Macfarlane's characteristic mockery and cynicism refreshing after so many hosts go down the glitzy, cheesy route. Combined with his usual level of smuttiness ("Show Us Your Boobs!") and setting a 'I'm not taking this at all seriously' tone for the big night made a welcome change. Albeit somewhat of a Marmite decision amongst hardcore Academy Award fans. Plus, he had help across the night from Kristen Chenoweth (above) and a dancing Charlize Theron – what's not to like?
Hugh Jackman - 2009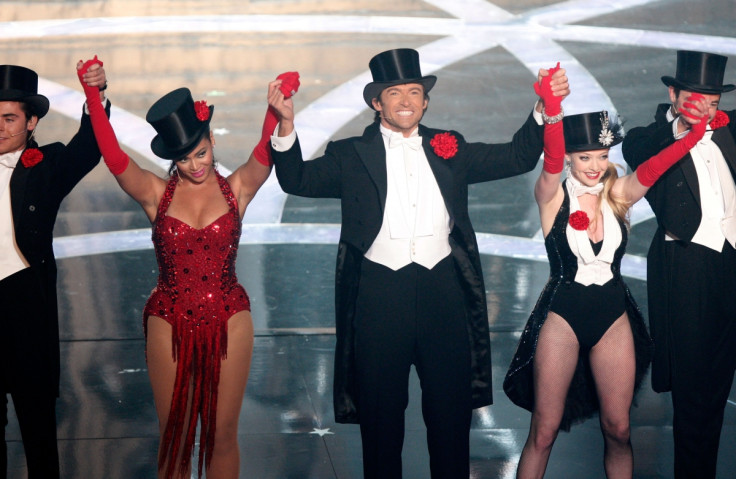 He sang, he danced, he conquered. There's probably no-one in the world that dislikes Hugh Jackman and on Oscars night, the same thing was true – basically everybody loved him.
When it seemed as if the standup-comic-as-Oscar-host tradition was becoming awfully tired, producers Bill Condon and Lawrence Mark brought in the charismatic movie star to show what a different kind of host could bring to the table. Since then, no other star has come close to doing what Jackman did, maybe because none could.
Steve Martin and Alec Baldwin - 2010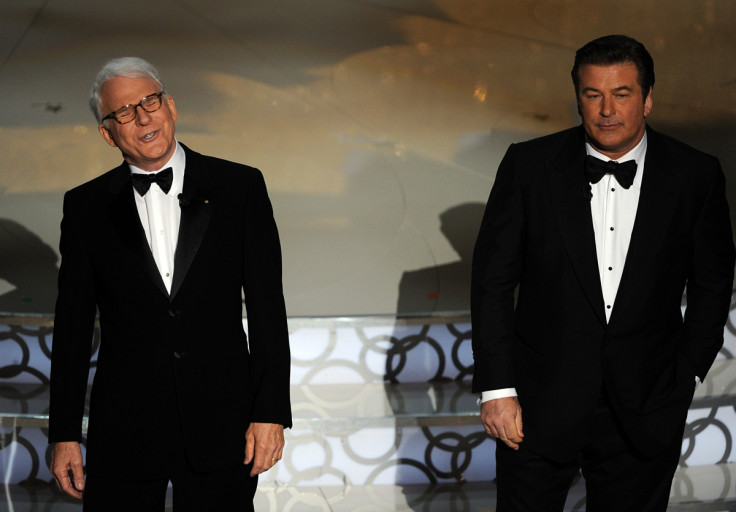 Separately, maybe these big names could have worked when it came to hosting the Oscars. After all, Steve Martin flew solo as commander of the ceremony in both 2001 and 2003 and finished with his extremely high-praise for his efforts. But unfortunately this time round, his classy and relaxed manner and sharp wit wasn't quite matched by his partner Alec Baldwin.
That's not to say that Baldwin doesn't have the potential to reach Martin's heights but there's something about having to share the spotlight that often diminishes an often great performer's work. Which brings us to our next hosts, and potentially the ones that went down the worst...
James Franco and Anne Hathaway - 2011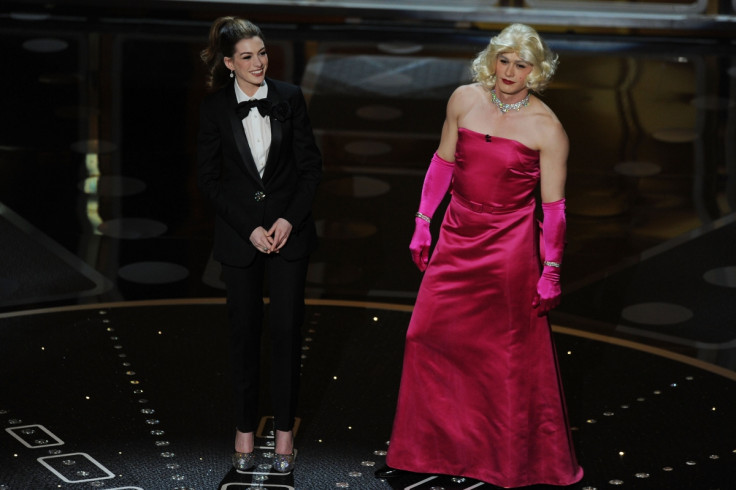 He was accused of being asleep (or even perhaps stoned) throughout the whole thing, while she got on everyone's nerves for over-compensating and being annoyingly chipper all night. Basically, James Franco and Anne Hathaway as a combination had no chance at impressing when they hosted together. Which is a shame, especially considering that one of the best highlights from Hugh Jackman's hosting was a segment that starred his Les Misérables co-star Hathaway.
For more entertainment news follow A-List on Twitter @Alistinsider