Over the past 12 months, Tinseltown has brought us hilarious blockbusters, slave epics and even space spectaculars, and on 28 February hundreds of big screen A-listers with descend on LA's Dolby Theater hoping to get the recognition they believe they deserve. As we prepare for the biggest show on earth, the crème de la crème and pure Hollywood gold, IBTimes UK takes a look at the important numbers behind the Oscars.
6
This will be sixth time in his prolific career that Leonardo DiCaprio has been nominated for the best actor gong. The previous five times he walked away empty handed after losing to the likes of Jamie Foxx and Matthew McConaughey. Could it be sixth time lucky?
200,000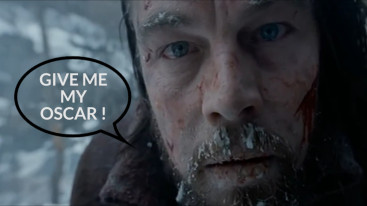 This year's goodie bags are said to be worth $200,000 (£138.800) and includes the likes of a 10-day first-class trip to Israel (worth $55,000), a $250 sex toy, a "vampire breast lift". According to Distinctive Assets, the company in charge of assembling the luxurious goodies for the nominees, the bags are "once again a blend of fabulous, fun and functional items. Meant to thrill and pamper those who may have everything money can buy but still savour the simple joy of a gift".
5
A few notable black thespians and film-makers have made have responded to the diversity row by boycotting the ceremony. You will not see Will Smith and his wife Jada Pinkett Smith, directors Spike Lee, Ava DuVernay and Ryan Coogler on the red carpet.
19
DiCaprio was just a teenager when he received his first Oscar nomination. The then 19-year-old was received the best supporting actor nod for his portrayal of Arnie Grape alongside Johnny Depp in 1993 American drama What's Eating Gilbert Grape.
12
The Revenant leads the way this year with 12 nominations including best director, best actor and the coveted best picture accolade.
2,947
Since 1929, a total of 2,947 solid gold statuettes have been presented. The awards are 13½in tall and weighs 8½ lbs and are said to be worth around $900 each.
44
While Chris Rock will play host, 44 presenters are expected to grace the stage to present various awards and performances. Among the celebrities scheduled to appear at the annual star-studded event are JJ Abrams, Sacha Baron Cohen, Henry Cavill, John Legend and Priyanka Chopra.