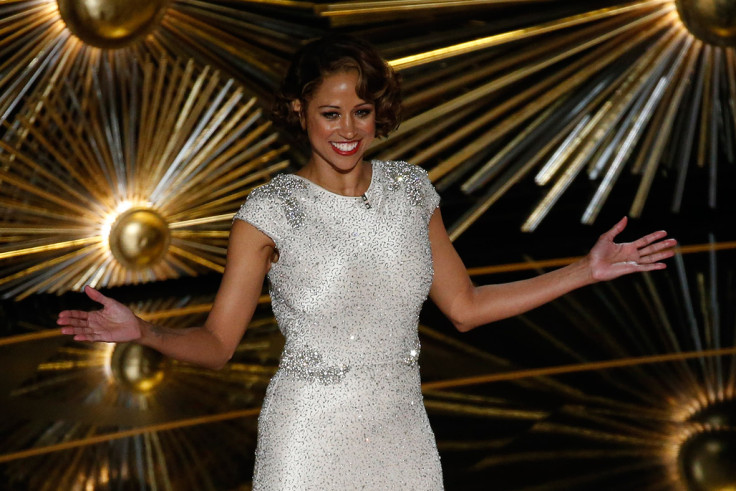 The 88th Academy awards went down without a hitch on Sunday night- if you don't count the time that Clueless actress and controversial Fox News pundit Stacey Dash decided to make a surprise cameo and address the crowd in what many people are describing as a 'WTF moment'.
With the #OscarsSoWhite controversy dominating the headlines, it was not surprising that returning host Chris Rock dedicated his entire opening monologue to the scandal. But he took things one step further by introducing Dash as "the new director of our minority outreach programme" during the not-so-funny sketch. She left the star-studded crowded confused when she sashayed on the stage laughing before delivering a gaffe that fell flat.
"I cannot wait to help my people out," she said. "Happy Black History Month!" The camera then panned over to nominee the Weeknd and Sports Illustrated model Chrissy Teigen, who couldn't hide their confusion that this was the same woman that reacted to the #OscarsSoWhite diversity row by suggesting that BET and Black History Month be abolished.
And they were not the only ones that didn't understand the expert act of trolling, with the mixture of outage and bemusement spilling over unto social media.
She later explained the cringeworthy appearence in a blog post, telling fans that she was flipping the bird to members of her black community.
"When they added ME to increase the diversity, I'm sure many black people rolled their eyes," she wrote. "I'm not 'black enough', they say. But guess what? I've heard that all my life. I would rather be a free-thinking black than a cookie-cutter black who thinks – and votes – just like all my friends. Yes, I'm the actress from the South Bronx who has always dreamed of winning an Oscar. But God has a great sense of humour and this is my first encounter with one of my dreams of destiny. Bringing diversity to Hollywood ... not merely because of colour, but politics as well."