Who is Stacey Dash, the actress whose 'clueless' appearance sparked hilarious memes?
Notable roles, net worth, home town and other interesting facts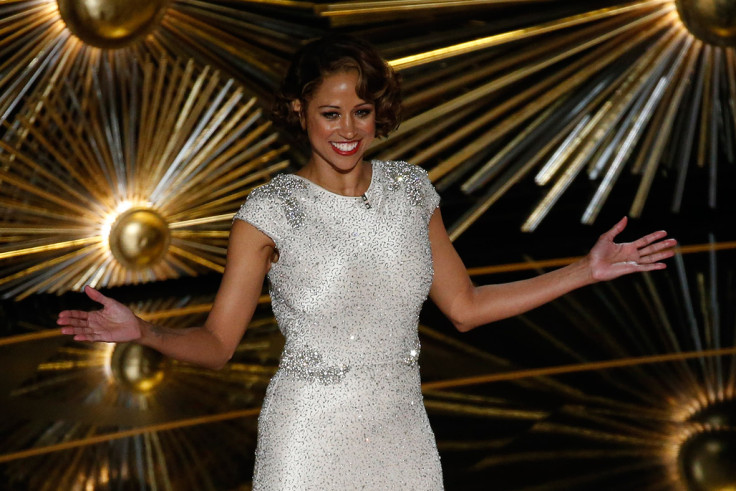 The 88th Academy awards went down without a hitch on Sunday night- if you don't count the time that Clueless actress and controversial Fox News pundit Stacey Dash decided to make a surprise cameo and address the crowd in what many people are describing as a 'WTF moment'.
With the #OscarsSoWhite controversy dominating the headlines, it was not surprising that returning host Chris Rock dedicated his entire opening monologue to the scandal. But he took things one step further by introducing Dash as "the new director of our minority outreach programme" during the not-so-funny sketch. She left the star-studded crowded confused when she sashayed on the stage laughing before delivering a gaffe that fell flat.
"I cannot wait to help my people out," she said. "Happy Black History Month!" The camera then panned over to nominee the Weeknd and Sports Illustrated model Chrissy Teigen, who couldn't hide their confusion that this was the same woman that reacted to the #OscarsSoWhite diversity row by suggesting that BET and Black History Month be abolished.
And they were not the only ones that didn't understand the expert act of trolling, with the mixture of outage and bemusement spilling over unto social media.
She later explained the cringeworthy appearence in a blog post, telling fans that she was flipping the bird to members of her black community.
"When they added ME to increase the diversity, I'm sure many black people rolled their eyes," she wrote. "I'm not 'black enough', they say. But guess what? I've heard that all my life. I would rather be a free-thinking black than a cookie-cutter black who thinks – and votes – just like all my friends. Yes, I'm the actress from the South Bronx who has always dreamed of winning an Oscar. But God has a great sense of humour and this is my first encounter with one of my dreams of destiny. Bringing diversity to Hollywood ... not merely because of colour, but politics as well."
Stacey Dash facts
She has appeared in over 25 movies but she is best known for her role in 1995 film Clueless and the television series spinoff of the same name. Her character was Cher's high school best friend Dionne Marie Davenport.
She played Kanye West's love interest in the music video for his 2004 track, All Falls Down.
Dash was born in The Bronx, New York and is of West Indian and Aztec descent.
The TV star is the cousin of Damon Dash, the former CEO and co-founder of Roc-A-Fella Records.
In 2012, she became a victim of online abuse and scrutiny after she tweeted a photo, showing her support of Romney in the 2012 presidential race with a photo of herself dressed red swimsuit in front of an American flag: "Vote for Romney. The only choice for your future".
She has called for the abolition of Black History Month, claiming that there isn't a equivalent celebratory month for white people. "Either we want to have segregation or integration," she said during an appearance on Fox & Friends. "And if we don't want segregation, then we need to get rid of channels like BET and the BET Awards and the Image Awards, where you're only awarded if you're black. If it were the other way around, we would be up in arms. It's a double standard."
Dash has been divorced three times and has two children, a 25-year-old son fathered by R&B singer Christopher Williams and a 12-year-old daughter.
In January she was amongst critics who have suggested that a boycott is pointless when there was more important issues at hand. "People are dying, being shot left and right, people are hungry, people are trying to pay bills and you're talking about actors and Oscars. It just ain't that deep," she said. "​For you to ask other actors and actresses to jeopardise their career and standing in this town, you know damn well you don't do that. Here's the other thing — they don't care."
© Copyright IBTimes 2023. All rights reserved.