The Academy Awards sought to redress the imbalance of little or no actors of colour being nominated for Oscars by giving nods to stars like Viola Davis, Ruth Negga and Denzel Washington.
It is also the first time that at least one black actor has earned recognition in each of the main acting categories in the same year. The Academy confirmed to IBTimes UK: "This is the first time at least one black actor has been nominated in each of the four acting categories in the same year."
Leading the supporting actress category are Naomie Harris for her role in Moonlight, Viola Davis for Fences and Octavia Spencer for Hidden Figures. Ethiopian-Irish actress Ruth Negga is the only black actress to appear in the leading actress category having received a nod for her portrayal of Mildred Loving in Jeff Nichols' Loving.
Sharing her surprise at being recognised, British actress Harris told BBC News: "I am over the moon. I heard the news from my brother because I was too frightened to listen to the nominations! It is great to see it [Moonlight] nominated in so many categories. I only did three days' work and it was a movie I was considering turning down. It's quite a result and I would be kicking myself if I would have turned it down!"
Denzel Washington has received a best actor nomination for Fences and is the only black actor to do so in that category. However, the best supporting male category boasts a more diverse list with Mahershala Ali earning a nod for Moonlight and British actor Dev Patel, who is of Indian descent, nominated for Lion.
How many actors of colour are nominated at the Oscars 2017?
7
How many actors of colour were nominated at the Oscars 2016?
0
The 2017 list is a stark improvement on the previous year, when not a single person of colour received recognition in any of the main acting categories. Reacting to the renewed diversity, one commented on Twitter: "3 Black women for best supporting actress at #Oscars. So awesome. Truly shows the power of public protest against structures of privilege," while another said: "This is the most black people I can ever remember being nominated for Oscars in my entire life."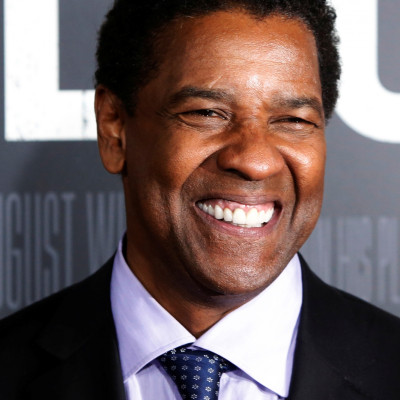 Noting the changes in the voting system, another weighed in: "Remember when the Oscars added a lot of black people to the academy? We are seeing the results of that already."
Marking another milestone, it is also the first time that three black screenwriters are nominated in the same category in the same year. Barry Jenkins and Tarell are up for Moonlight while the late August Wilson is nominated for Fences. Addressing the historic moment, a Twitter user said: "This has me crying. For the first time ever, black people being recognized for their writing. Historic."