Apple's recently launched OS X Mountain Lion is draining MacBook Pro and MacBook Air's battery life, according to reports. Following several reports seen at Apple's support forum, Ars Technica has performed some tests that shows a noticeable decrease in battery life on the Retina MacBook Pro. The test revealed that Retina MacBook Pro review unit's battery life dropped 38 percent compared to its previous eight-hour runtime after the installation of Mountain Lion.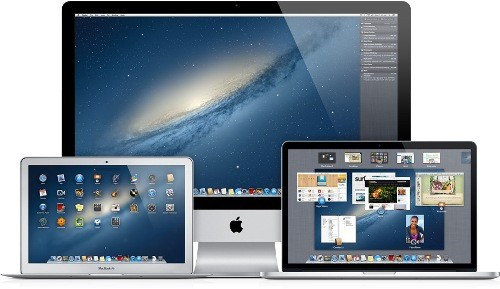 A number of Mac users have reported a noticeable drop in battery life after installing Mountain Lion. Some users claim that they are experiencing just half the battery life of OS X 10.7 Lion after installing the OS X 10.8 Mountain Lion. A few users have come up with their own ways to deal with battery life of their devices. Unfortunately, despite trying out several workarounds the issue seems to persist.
"Our own testing revealed similar (and significant) drops in battery runtime after installing Mountain Lion," explains Ars Technica. "In previous tests, we were able to regularly achieve just over 8 hours of use by relying solely on our Retina MacBook Pro's integrated Intel HD4000 GPU. Performing the same "real-world" test using the same software applications and usage pattern, we never got the Retina MacBook Pro to run for more than a few minutes past 5 hours after a full charge."
Despite conducting the test for several times, Ars Technica got similar results. Apple is reportedly examining the problem and has contacted users. Apple Support Communities' member stevo_c claims that Apple has sent an e-mail questionnaire regarding the battery issue.
"Apple have been in touch with me via email looking into fix. They sent me a data capture app which records background activity that they will use to find the issue. I can confirm this is definetely a software (OS) issue as the guy that was dealing with me said that an update will be issued via the app store as soon as they can work a fix. good news. Apple are on it...officially!" posted stevo_c on Apple Support Communities under the thread "Battery life dropped considerably on Mountain Lion".
Meanwhile, a report by 9To5Mac stated that AppleSeed and Mac developers will be getting their first 10.8.1 Beta in "coming days" that is expected to address the issues such as excessive draining of battery and Apple's new "Save as" behaviour.