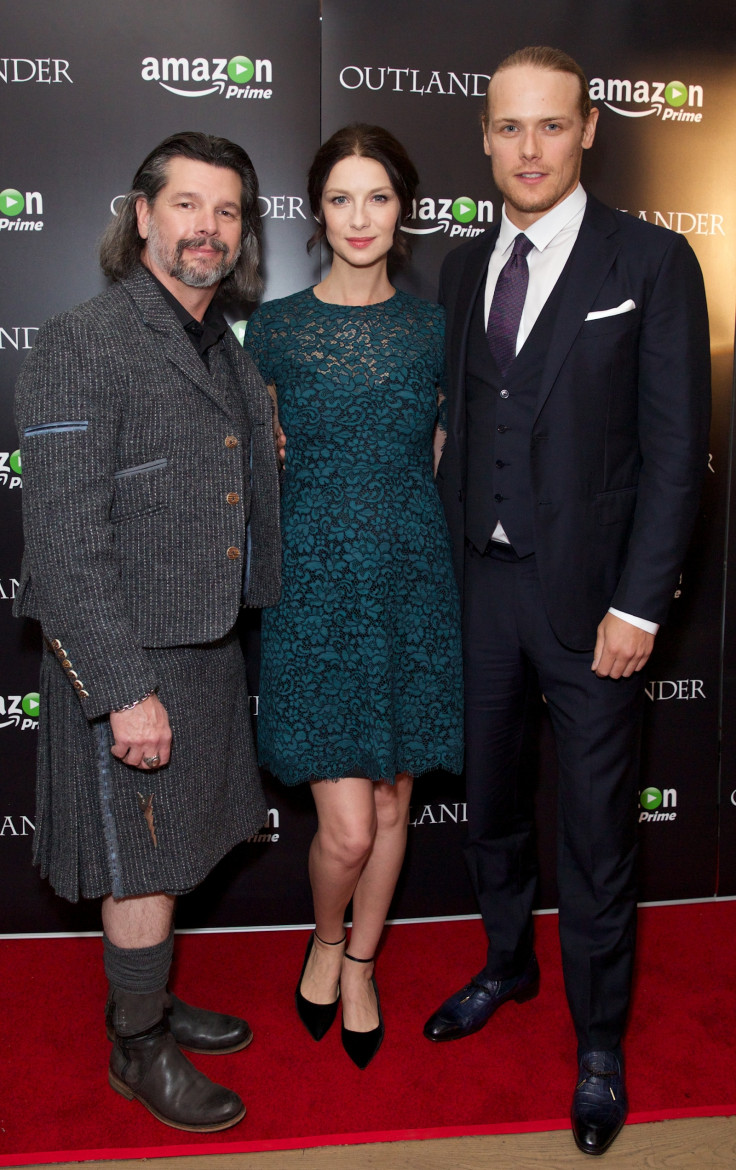 Outlander star Caitriona Balfe has revealed that although she has been working with Hollywood heavyweights, she is more excited about filming the next season of the hit TV series.
Speaking to fans at the London screening of the period drama, the Irish actress revealed that she is involved in Jodie Foster's forthcoming project Money Monster, where she stars alongside George Clooney, Julia Roberts and Unbroken's Jack O'Connell.
"I'm really excited, but it's funny, I'm more excited to get back to Outlander and back to the family," she said at the event held at Shoreditch's White Rabbit.
Balfe, who plays Claire, a 1940s war nurse transported back to 18th century Jacobite Scotland, was joined by co-star Sam Heughan and producer Ron Moore, best known for his work on Star Trek and Battlestar Galactica.
With murder, blood and death commonplace on the show, Balfe says she can rely on "happy films" including Manhattan, Breakfast At Tiffany's and A Woman Is A Woman for a pick me up.
Moore, on the other hand, prefers a good old American sitcom. "I watch an episode of Seinfeld every day," he declared.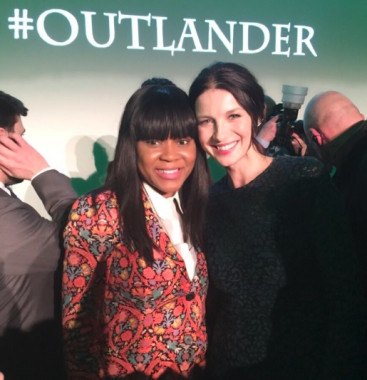 For one night only the interior of a warehouse was converted into an 18th century castle complete with stags heads, and fans were invited to rub shoulders with the Outlander actors. A special screening in Glasgow with actors Gary Lewis and Grant O'Rourke also happened simultaneously.
Balfe, whose character Claire has been involved in some risqué on-screen romps, admits that while she is drawn to Claire's lust for life, transforming into her alter ego is a lengthy process.
"Most of the time it's usually an hour and half in hair and make up. A lot of that is to get the lovely Claire curls that I don't naturally possess. And then it takes about 15 minutes to get dressed if I'm wearing a costume from the 18th century. It's a lot of layers and a lot of corseting. It's amazing how much that will get you into character straight away."
And it seems that male cast members are not exempt from wardrobe malfunctions either.
Heughan, who has been dubbed the Mr Darcy of that era, revealed that he spent up to three hours getting ready for a scene that featured his character Jamie Fraser and enjoyed listening to some music while he prepared.
Recalling a day he had to lie down just to get a kilt on, he said: "We had some trailer which I used to share with Cait and she used to complain about it constantly rocking."
"I was trying to figure out what was going on," Balfe exclaimed.
Meanwhile Moore claimed that the most rewarding part of adapting Diana Gabaldon's books for the small screen came on the first day of filming when he felt a sense of confidence.
"We just knew it was going to work," he said. "I thought 'Yes, we are going to do something great.'"
The sci-fi time-travel romance, which first aired in the US in 2014, will be broadcast in the UK on Amazon Prime on 26 March.