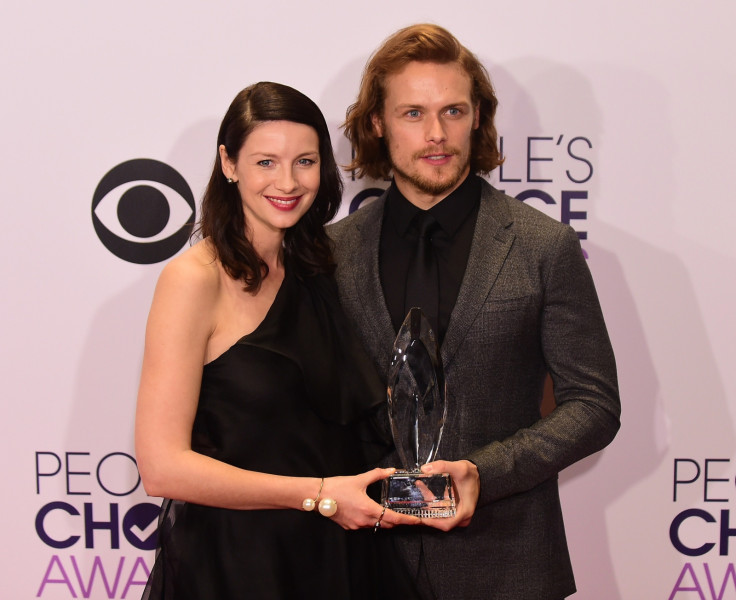 Starz' hit series Outlander is on a long hiatus, and will return with the second half of season 1 this April.
Actors Caitriona Balfe, Sam Heughan, and executive producer Ronald D Moore have promised that the second-half of the season will be worth the wait.
"I know it has been a long time since the first half of the season, but I promise the final eight episodes will make up for Droughtlander," Heughan told Yahoo TV before their Television Critics Association (TCA) winter press tour panel in Pasadena, California.
He added, "They are action-packed, dark, and very intense as Claire and Jamie move into the next level of their relationship. She and her modern ways tear his guts out, as he puts it. The honeymoon is very short."
The actors also teased a controversial scene, where Jamie spanks Claire for not obeying his orders.
It was reportedly one of the toughest scenes to shoot and was "handled with care".
"We wanted to approach it very respectfully. We talked a lot about it, we met a few times, we choreographed it quite well. When it came to the day, we tried to give it the respect it deserved," said Balfe to The Wrap.
Apparently, the scene was shot keeping traditions of the 17th century in mind.
"It's very hard as a modern person to see this is OK under any circumstances. But in 1743, this was a very justified form of punishment that a husband would [dole] out," said the actress.
Below are the air dates and titles of the first three episodes released by Starz:
Episode 9 is titled The Reckoning and airs on 4 April, 2015.
Episode 10 is titled, By the Pricking of My Thumb, which airs on 11 April, 2015.
And Episode 11 is titled, The Devil's Mark that will air on 18 April, 2015.