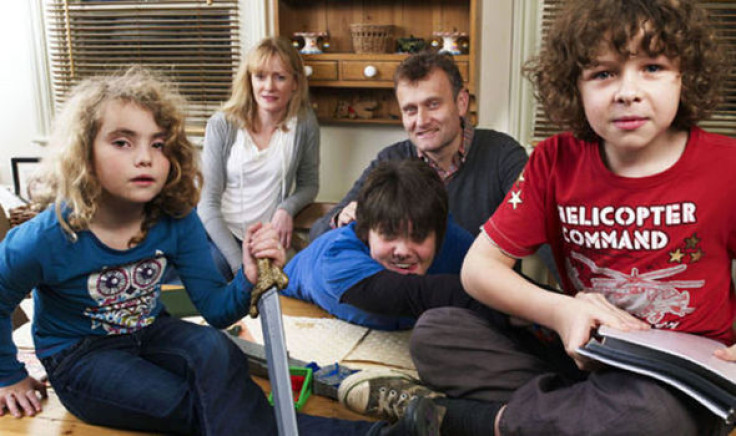 At first glance, they look like three ordinary adolescents taking the rare opportunity of a group outdoor picture in the British sunshine. On closer inspection – after a lot of squinting – they are actually the children from television show Outnumbered.
The new snap which was posted on Twitter has caused a social media storm as users can't quite believe how different the young people look now.
The shot includes Ramona Marquez – who played Karen at six years old when the show started – along with Daniel Roche who starred as seven-year-old Ben and Tyger Drew-Honey, more famously known as Jake, 11.
The popular BBC1 sitcom also starred Hugh Dennis and Claire Skinner as the parents who were outnumbered by their three children. There were five series from 2007-2014 and many parts of the show, directed and produced by Andy Hamilton and Guy Jenkin, were semi-improvised.
The Sun has now reported that the social media snap comes before a one-off special of the show which is set to air later this year. Many Twitter users have joined in on their shock of how different the cast of Outnumbered look now. Asos wrote: "Prepare to feel old – this is what the kids from Outnumbered look like now..." while a fan posted: "That picture of the outnumbered cast now has made me wanna rewatch all of the episodes."
See more of the fan reaction below.