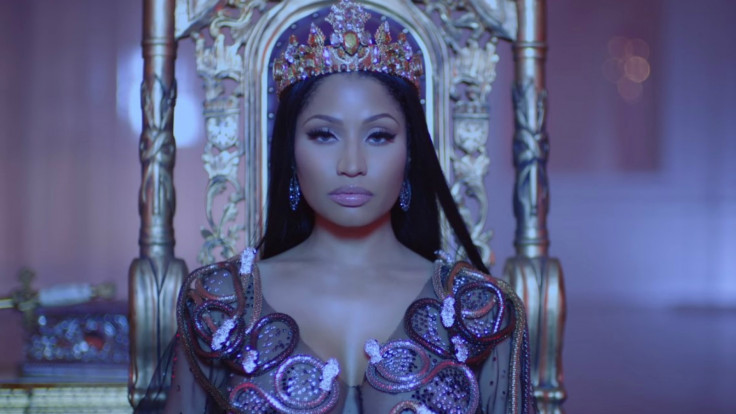 US rapper Nicki Minaj has upset some fans by failing to remove scenes of Westminster Bridge from her No Frauds music video.
The 34-year-old was seen shooting the visuals at the London landmark just a day before the Westminster terror attack in March. At the time, sources claimed the Super Bass rapper and her team had decided to remove clips featuring Westminster Bridge to avoid insensitivity over the heinous events. However, when the Benny Boom-directed visuals premiered on 19 April, fans were surprised to find Minaj strutting along the bridge combined with shots of the Big Ben and Westminster gates.
One viewer complained on Twitter: "@NICKIMINAJ by Westminster Bridge in her new vid... too soon?" while another questioned: "I thought Nicki Minaj was editing out those shots of Westminster Bridge." One other critic weighed in: "Nicki Minaj thotting around Westminster Bridge....I dunno."
However, some fans of the rapper rushed to her defence, including one who tweeted: "Why the hell is @NICKIMINAJ being questioned over filming #NoFrauds at Westminster Bridge before the terrorist attacks! #leavethewomanalone."
Several days after the terror attack, an insider close to Minaj's camp revealed the rapper was "devastated" and claimed it was "doubtful" the Westminster bridge scenes would be included. Minaj paid tribute to the victims of the terror attack, tweeting: "May God protect everyone in London. Hate hearing this sad news. Sending my condolences to the victims' families."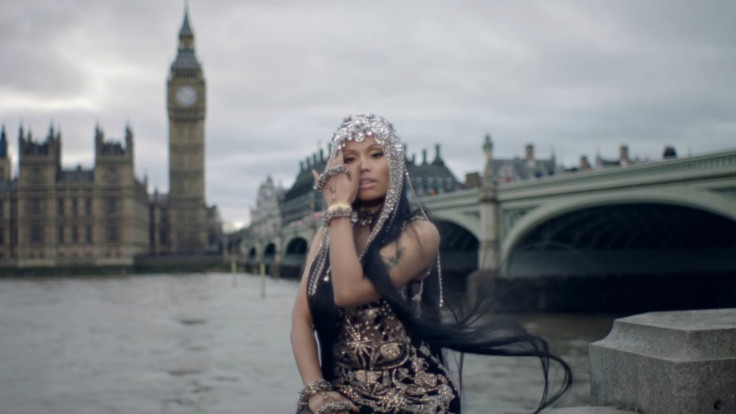 Shortly after the visuals debuted, Minaj conducted a poll on her Twitter account asking which scene fans liked the best. So far, the 'London Bridge' scene has been voted least favourite with 20% of the votes, while shots of her sitting on a bejewelled throne takes the lead.
No Frauds features Minaj's Young Money counterparts Drake and Lil Wayne and serves as a diss track aimed at her rap rival Remy Ma. Also making a cameo appearance is Love & Hip Hop cast member Rashidah 'Rah' Ali – who is also a close friend of Remy Ma's – prompting many to assume the reality TV star has chosen a side in the rap feud. The track is expected to appear on Minaj's anticipated fourth studio album.
Watch Nicki Minaj's No Frauds music video: