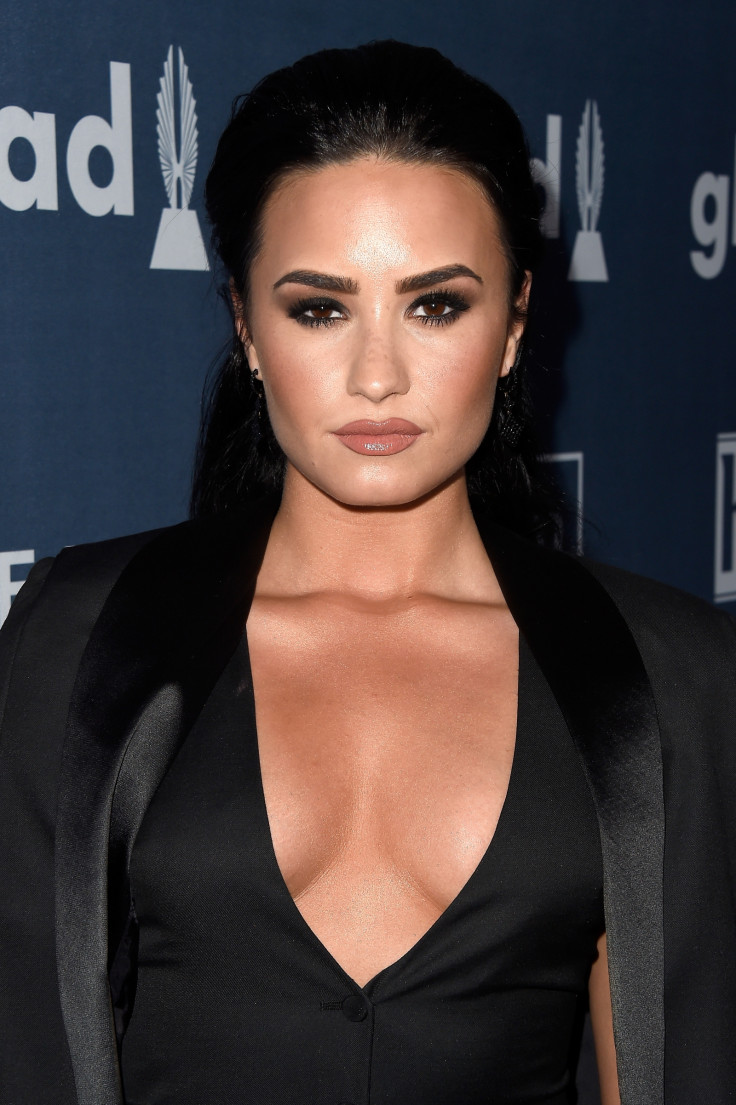 Pop star Demi Lovato sparked rumours of undergoing breast augmentation surgery after she shared photos of herself in a revealing swimsuit. The songstress is known for promoting her body positivity and recently she had slammed the concept of thigh gap. However, after she shared the latest images, Lovato attracted immense criticism from fans.
"I'm so mad at Demi and idek if the boob job is true or not," one angry fan wrote on Twitter referring to the 24-year-old's Snapchat post.
The controversial image shows the singer posing in a blue monokini in front of a mirror.
While she wearing minimal make-up in the photo, she rocks a pair of reflective shades perched on top of her head.
But the flurry of comments continued, as fans reacted to the Heart Attack hitmaker's sensual image. While some seemed angry because of the alleged double standards, others were amused to spot the difference in her physique.
"She either started to contour or got a boob job. Her t**s were not that big," one Twitter user shared, while a second observed, "Demi's boobs are huge wtf".
"Demi was absent lately we all know why now, she got a boob job," read another comment.
Lovato's latest post comes after she shared a string of images on various social media platforms to drive home the message of a body positivity. Before causing uproar with her blue swimsuit image, the Disney alum had posted a beach snap on Instagram showing off her non-existent thigh gap.
"I don't have a thigh gap and I'm still beautiful the way I am. #recovery #selflove #EVERYbodyisbeautiful," Lovato's photo caption read.
The singer's struggle with eating disorders is no news to fans. In 2010, she reportedly checked into rehab for alcohol and drug abuse and an eating disorder.
"Even though I was 2 or 3-years-old being around somebody who was 80 pounds and had an active eating disorder...it's hard not to grow up like that," she said later as she opened up about her struggles.