Outrage over proposal for Israeli PM Benjamin Netanyahu to be let off 'minor offences'
Likud's David Amsalem says there should be immunity on offences ranging from morals to bribes.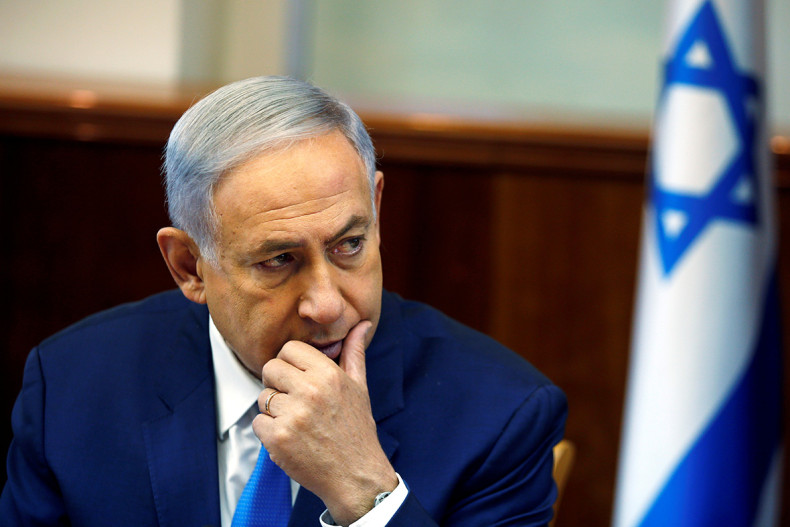 A frequent target of litigation and corruption allegations, the Israeli Prime Minister may be given immunity for "minor offences" thanks to a new law being proposed. Much to the outcry of opposition MPs in the country's parliament the Knesset, David Amsalem, from the incumbent PM's Likud party, is drafting a law which would shield Benjamin Netanyahu from any criminal investigation while still in office.
He first proposed the law only apply to offences with a sentence of fewer than six months but he later suggested that more serious crimes be included.
He said on his Facebook page that over the last three decades, every Prime Minister had been "busy with investigations" and that they "cannot be preoccupied by investigations practically every day".
"I have asked my legal adviser to redraft the bill so that it will also apply to all offences falling under the rubric of public morality, including bribe-taking," Amsalem said.
But there was an outcry from opposition figures such as Nachman Shai from the Zionist Union who said Likud MKs are trying to undermine the rule of law to their political advantage.
"No one in Israel is above the law, not this prime minister, not his predecessors and not those who come after him," Shai said.
Itzik Shmuli, from the centre-left Zionist Union called the bill "a new standard of disrespect for the public and harm to the rule of law".
"We can shorten the process and just say that Netanyahu and his son can rule Israel forever and won't have to follow the law," the Jerusalem Post reported.
Although Amsalem denied that his proposal had anything to do with current allegations against Netanyahu, the list of claims against the Prime Minister is growing, including one that he and his wife, Sara, took illicit money to pay for foreign travel and inappropriately used state funds at the official residence.
There is also a probe into whether he got an illegal donation from Arnaud Mimran, a French financier convicted last month of a massive carbon-trading fraud. Ari Harow, Netanyahu's chief of staff, was questioned in an unrelated financial inquiry.
Netanyahu has denied the charges against him, saying the investigations are a politically motivated witch-hunt. In June, a maintenance worker was awarded $34,500 (£23,900) in damages over claims that the Netanyahu's wife verbally abused him and made unreasonable demands, such as for him to heat her soup.