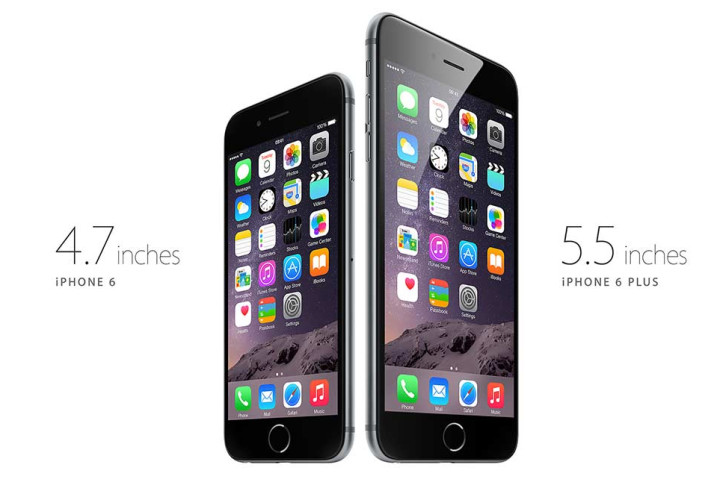 Apple, which officially launched its iPhone 6 and iPhone 6 Plus smartphones on 9 September, has now made public the fact that over four million iPhone 6 and iPhone 6 Plus units were sold in just 24 hours after pre-orders started, thereby setting a new record.
The latest four million figures were reportedly achieved during the first day's pre-ordering, thus overtaking the two million mark that the Cupertino-based company's iPhone 5 achieved on its first day fo pre-order.
Apple also reportedly sold five million iPhone 5 units during the opening weekend.
However, with the reported four million pre-orders of iPhone6, Apple appear to have broken all previous sales records.
"iPhone 6 and iPhone 6 Plus are better in every way, and we are thrilled customers love them as much as we do," stated Apple's CEO, Tim Cook, in an official news release.
iPhone 6 and iPhone 6 Plus to Hit Retail Stores Starting 19 September
People wanting to purchase Apple's newer 'creative flagship smartphones' can walk into the nearest Apple brick-and-mortar retails stores starting 19 September, to purchase the smartphones.
However, things do not seem to be all rosy for Apple considering the fact that there has been a reported delay in shipping newer iPhone 6/iPhone 6 Plus stocks as a result of the record pre-orders.
Hence the customers should expect comparatively reduced iPhone 6 stocks at retail outlets.
Nevertheless, Apple states that 'additional stocks' will be made available, to cater to the increased demand, and the company also advises prospective buyers to present themselves early at retail stores in order to beat the rush.
Sales start at 8am local time.
Countries Where the iPhone 6 and iPhone 6 Plus Will be Available to Purchase 'Physically'
According to Apple, the list of countries where the iPhone 6 and iPhone 6 Plus will be available to purchase through physical retail stores are:
From 19 September: US, Australia, Canada, France, Germany, Hong Kong, Japan, Puerto Rico, Singapore and the United Kingdom
From 26 September: Austria, Belgium, Denmark, Finland, Ireland, Isle of Man, Italy, Liechtenstein, Luxembourg, Netherlands, New Zealand, Norway, Portugal, Qatar, Russia, Saudi Arabia, Spain, Sweden, Switzerland, Taiwan, Turkey and United Arab Emirates, along with 20 additional countries.
Expected Delivery Date for Pre-orders
Those of you who pre-ordered iPhone 6 and iPhone 6 Plus on Verizon on 12 September (the day pre-orders opened for the first time), should receive your iPhone 6 and iPhone 6 Plus units by 19 September, according to Verizon.
Others will have to wait longer, maybe through September, and Apple states that it would deliver certain pre-orders even as late as October.