Yemen's unprecedented deadly cholera outbreak is so widespread that just drinking water can lead to death. More than 400,000 people have contracted the disease – about one in 50 of the country's population – of whom around 2,000 have died. While there are signs the three-month-old epidemic is slowing, the International Committee of the Red Cross predicts that the number of people affected will have hit 600,000 people by the end of 2017.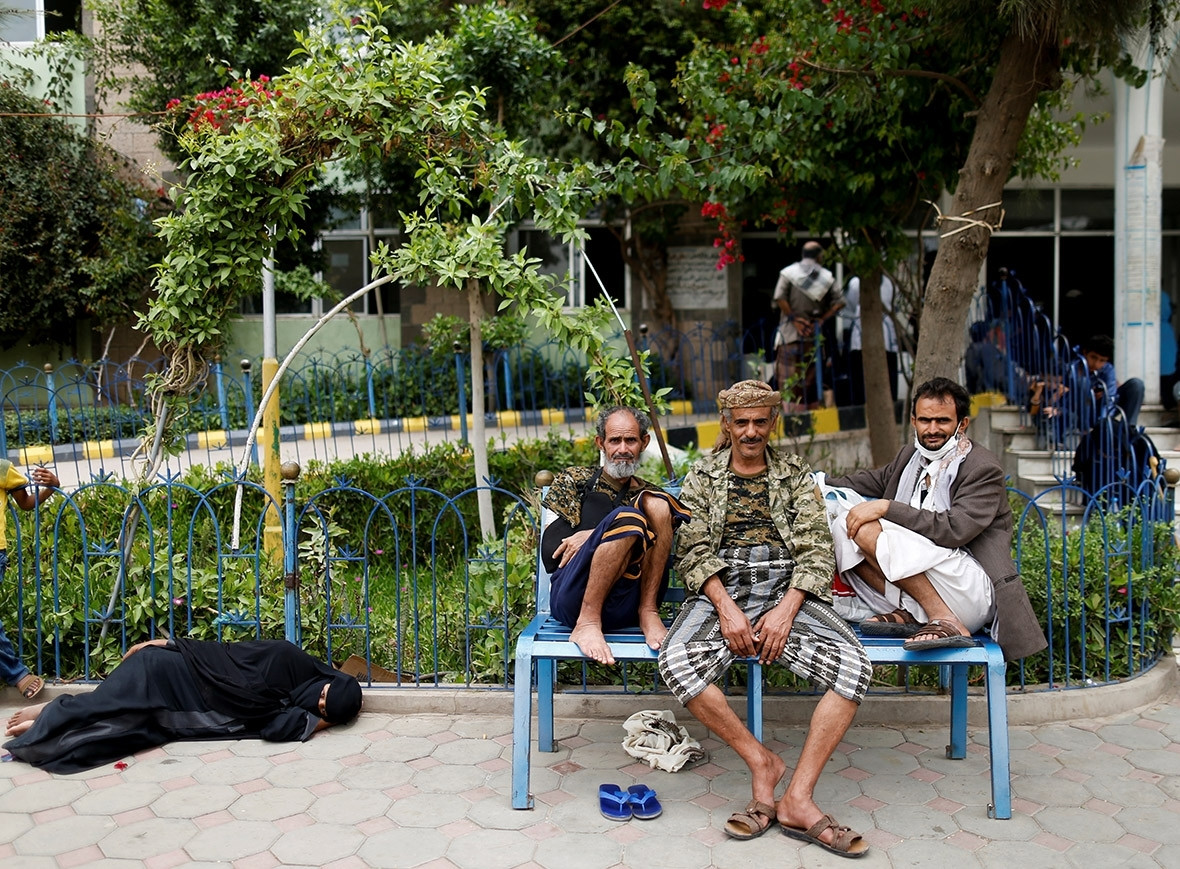 Cholera, a diarrhoeal disease spread by eating food or drinking water contaminated with human faeces, can kill within hours if untreated. The disease can be easily treated with antibiotics and hydration, but medical treatment is out of reach for many Yemenis. It has been largely eradicated in developed countries equipped with sanitation systems and water treatment.
Yemen's devastating civil war and economic collapse have made it extremely difficult to to control the spread of the disease. Open sewers running with stinking green watery filth mingled with trash are a common sight in Sanaa, the capital of the Arab world's poorest nation.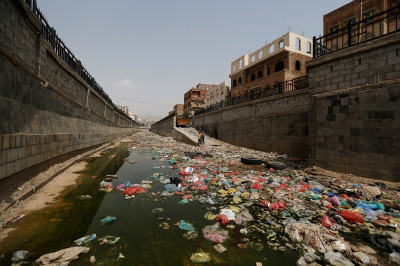 Yemen's outbreak is exacerbated by a civil war that has raged for more than two years, killing at least 10,000 people and displaced millions. The conflict between the Houthi rebels and the government escalated in March 2015 when Saudi Arabia started extending support to the Yemeni government. The conflict is characterised as a proxy war between Sunni forces in Saudi Arabia and Shia Muslims in Iran.
Pumps to sanitise the water supply sit idle for lack of fuel, money and supplies. Since Yemen's government took control of central bank funds, it no longer pays most civil servants in Houthi-held lands. This means that most of the hospital and sanitation workers in and around Sanaa have not been paid for six months.
A map of the outbreak shows that the worst hit areas are largely in areas controlled by the Houthi rebels. The top cholera blackspots are Amanat al-Asimah, around the capital Sanaa, the port region of Hodeidah, and Hajjah governorate.
This may help explain why the government has put off a vaccination campaign.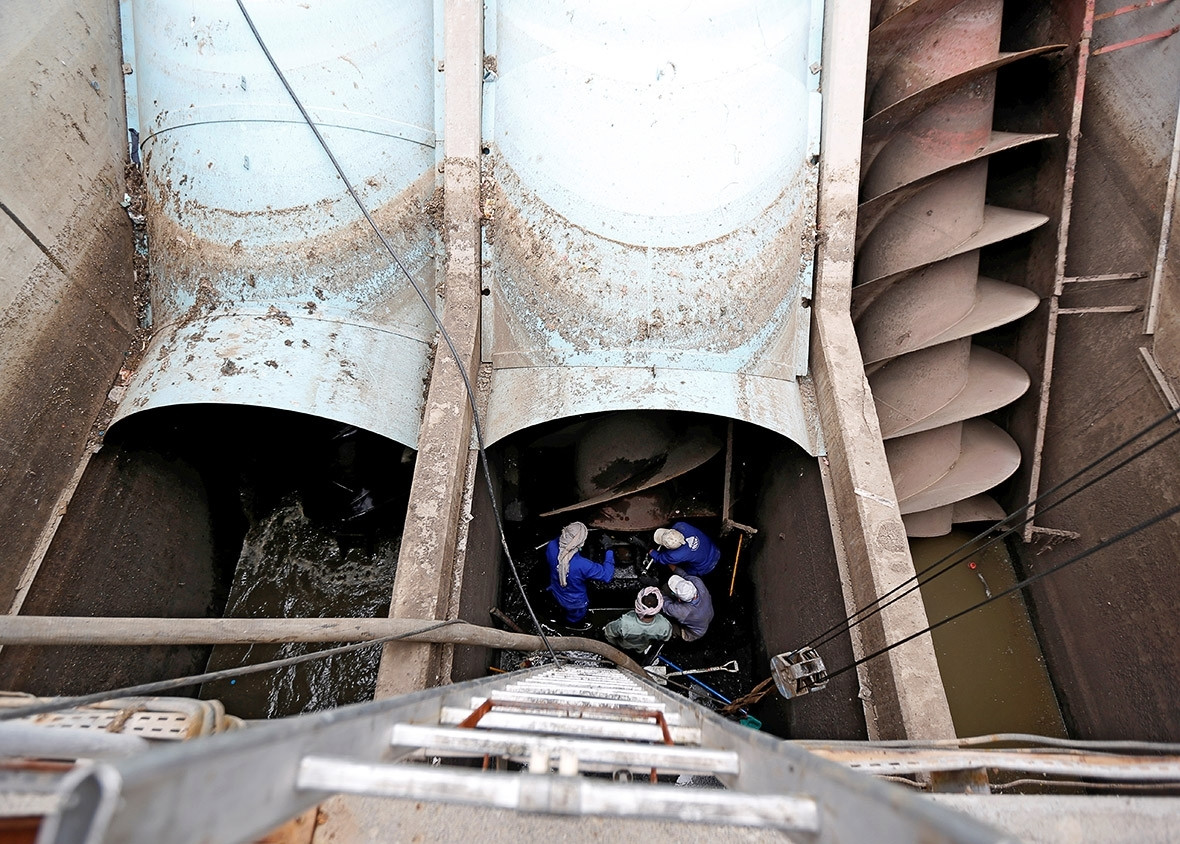 The parched Middle Eastern country is in danger of running out of water, leaving its 28 million mostly impoverished citizens facing another crisis. A dearth of clean water has forced many residents to queue up and fill jerry cans from water trucks.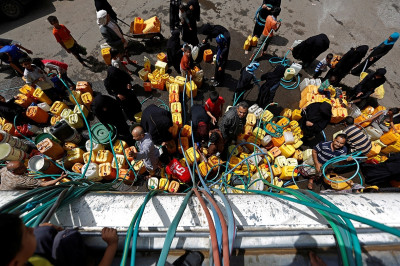 The United Nations estimates that in Yemen a child under the age of five dies every 10 minutes from preventable causes. Two million people are thought to have fled fighting near their homes, and only half of hospitals have staff and supplies to function normally.
Nearly 80 percent of Yemeni children need immediate humanitarian assistance amid the collapse of the country's health system in the face of the civil war. The heads of the World Health Organisation, Unicef, and the World Food Programme said in a joint statement that two million Yemeni children are malnourished, making them vulnerable to cholera.
"Cholera has spread unchecked in a country already on its knees after two years of war and which is teetering on the brink of famine," said Nigel Timmins, Oxfam's humanitarian director.
Cholera is also spreading in Somalia, Kenya, Congo, Nigeria, Tanzania and South Sudan, where the World Health Organisation (WHO) is about to start a vaccination campaign with 500,000 doses of oral cholera vaccine.
Although Yemen's outbreak is the biggest in any country in the space of a year, it has put off a vaccination campaign until 2018. "A cholera vaccination campaign originally planned for July 2017 has been postponed at the request of the health authorities, in favour of a much larger preventive campaign next year targeting millions of Yemenis at risk of the disease," a WHO statement said.
Yemen's rainy season, which runs from July to September to every year, is expected to accelerate the outbreak. Anthony Lake, executive director of Unicef, told AP that trying to slow the spread of cholera in war-ravaged Yemen is "a race between us, and the rains and the continuing destruction and the fighting". He said ordinary people should demand that their governments put an end to these conflicts and "then meet their responsibility to clean up the human suffering that is caused by these conflicts."
This was echoed by Peter Maurer, the head of the International Committee of the Red Cross, who visited war-torn regions of Yemen. He said: "Further deaths can be prevented, but warring parties must ease restrictions and allow the import of medicines, food and essential supplies and they must show restraint in the way they conduct warfare."