Oxford Street panic: Olly Murs live tweets Selfridges evacuation but takes back gunshots claim: 'I have no idea'
The Troublemaker sent five tweets as he fled Selfridges, but there were no gunshots after all.
Singer Olly Murs was among those spreading panic on Twitter as Oxford Street was locked down by police after they received reports of shots fired on Friday afternoon (24 November).
Troublemaker Murs was one of those who claimed he heard gunshots, presumably as his heart skipped a beat. He first tweeted at 5pm: "F**k everyone get out of @Selfridges now gun shots!! I'm inside." Minutes later, the singer revealed he was taking shelter in a back office of the store: "Really not sure what's happened! I'm in the back office... but people screaming and running towards exits!"
He kept tweeting, at 5.08pm, as members of the public were evacuated from the store: "Evacuating store now!!! F**k heart is pounding."
Half an hour later, at 5.46pm, Murs had clearly caught up on the news and retracted his claim of shots being fired, after the Met failed to find any suspects or casualties aside from one woman with minor injuries. He said: "Being told no shots in Selfridges! Have no idea the whole store went crazy!"
And reassuring his fans about his wellbeing, Murs went on: "I'm safe and in hotel with loads of people! So many different stories flying around just hope everyone is safe."
Murs later retweeted a statement from Selfridges who confirmed the store was evacuated as a precautionary measure and that there were no reported incidents in the building.
The Met Police initially told members of the public to shelter in buildings around Oxford Circus as they investigated reports of shots fired, along with British Transport Police and London Fire Brigade.
At 5.36pm, the force said: "To date police have not located any trace of any suspects, evidence of shots fired or casualties." Officers continued to search the area and, just after 6pm, the incident was stood down.
"Our response on Oxford Street has now been stood down. If you sought shelter in a building please now leave, and follow the direction of police officers on the ground if you need assistance," the Met said.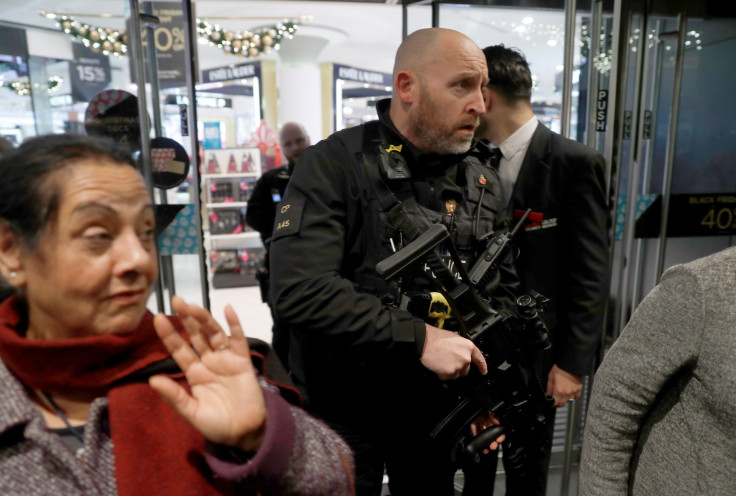 Confirming the details of the incident, they continued: "At about 16:38 we started to receive numerous 999 calls reporting shots fired in a number of locations on Oxford Street & at Oxford Circus tube station. Given the nature of the info received we responded as if the incident was terrorism, including the deployment of armed officers."
Oxford Circus and Bond Street stations, which were closed while the incident was ongoing, reopened by 6pm.