Oxford Circus panic: Daily Mail uses 10-day-old about lorry attack in coverage
The tabloid inaccurately suggested in a headline that a lorry had crashed into pedestrians on Oxford Street.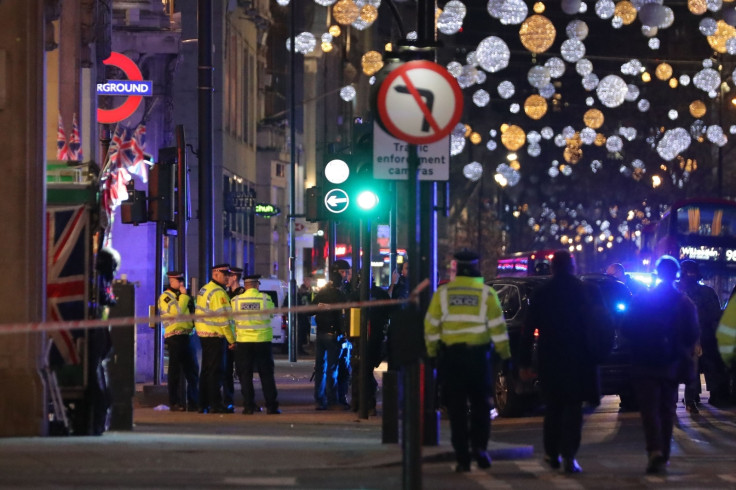 The Daily Mail mistakenly suggested that a lorry had ploughed into pedestrians on Oxford Street by referencing a 10-day old tweet.
The online edition of the newspaper, one of the most-read websites in the world, published the information in an article about a gun-related incident at Oxford Circus on Friday evening (24 November).
The area is currently in lockdown following a Metropolitan police warning that gunshots have been fired. Video footage showed terrified Christmas shoppers running for cover after reports of a shooting.
Police said they have not located any evidence of gunshots or casualties and the station has been reopened.
The Daily Mail wrote that alongside reports of gunshots being fired, a lorry had allegedly ploughed into pedestrians on the busy shopping street.
A 10-day old tweet describing a lorry crash was included in the article.
"There is a lorry stopped on the pavement in Oxford street, police all around it and blood on the floor, it's definitely the aftermath of something maybe just a crash but nothing on the news... Anyone have a clue?" the 14 November tweet, by producer Dan Smallbone read.
A photo of police vehicles at Oxford Circus was included with the caption: "Armed officers have arrived at the scene after a lorry is reported to have ploughed into pedestrians."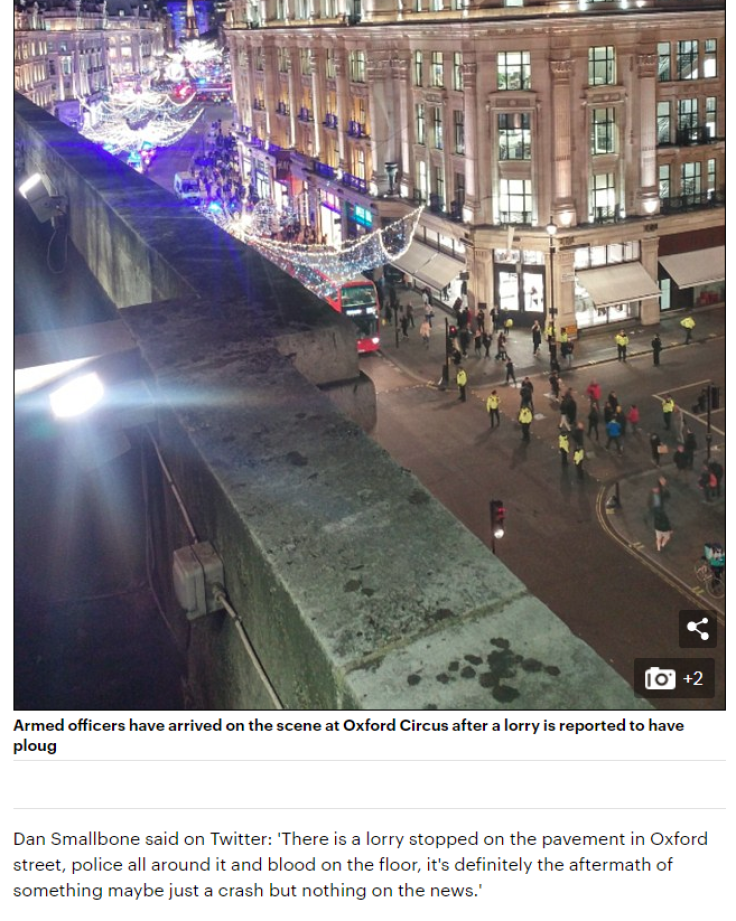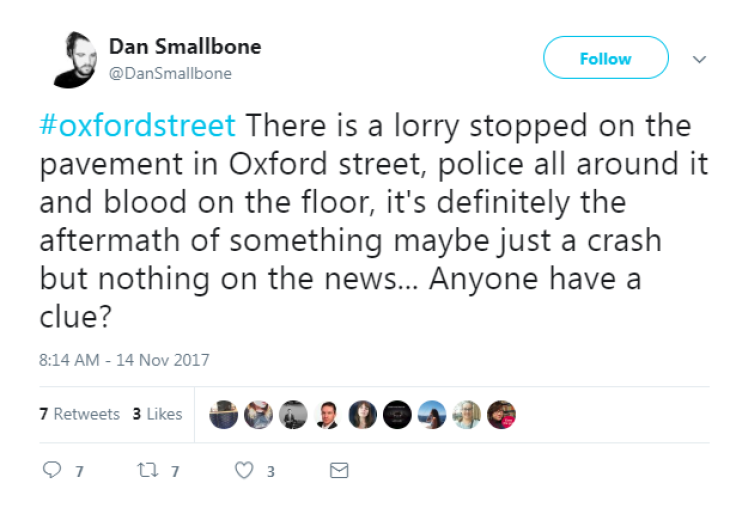 The tabloid also shared the reports of a lorry attack in the initial article headline, which circulated on social media.
After the article was shared online, Smallbone tweeted: "This tweet is from 10 days ago this has nothing to do with now."