'Pablo Escobar' of the wildlife trade escapes $1m reward as barbaric tiger farms flourish
Tiger body parts are used in traditional Chinese medicine.
Tiger farms are still flourishing in Laos in spite of the fact the country vowed it would shut them down in 2016, according to reports. An estimated 700 tigers are kept in dreadful conditions in cages, only to be slaughtered so that their bones, meat, claws and skins can be sold.
Laos' announcement last year won praise by conservationists all over the world. Prince William took the unusual step to publicly congratulate the country's officials during a wildlife conference in Vietnam.
However, a Mail on Sunday investigation has now discovered that some of the country's biggest tiger farms still operate as normal, with villagers claiming there are more tigers than "ever before" in the farms.
"We hear their roars at night," a tea stall holder working near the Soukvannaseng tiger farm in Bolikhamxay district said.
The investigation also found that animal parts, including tiger teeth, rhino horn, ivory, elephant skin and tiger bone wine were openly sold in shops inside a Chinese-run casino.
At least 25 tigers and 28 bears were found in cages inside the facility. It is believed they were kept for visitors, who can buy a tiger for £340,000 or a moon bear for £19,500.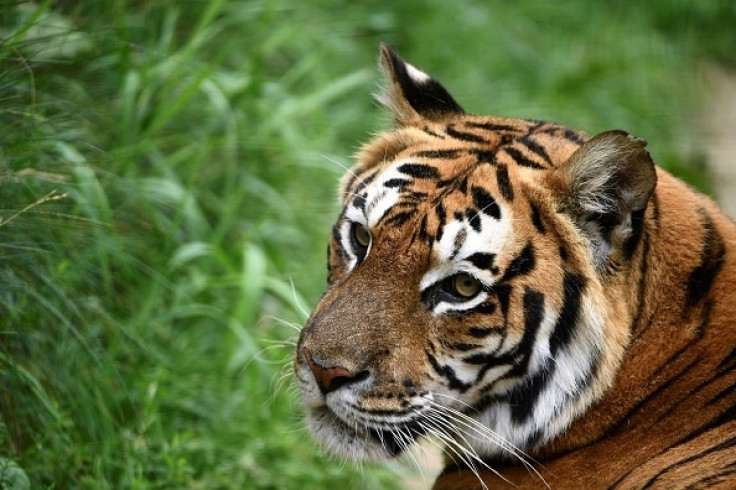 The investigation also discovered a five-star hotel in the capital Vientiane where guests can buy tiger bone wine, ivory and bear bile "under the noses of government officials and visiting foreign dignitaries".
The lucrative trade is thought to be linked to trafficker Vixay Keosavang, known as the "Pablo Escobar of the wildlife trade". He lives freely in Laos, in spite of the fact the US offered a $1m (£740,000) reward for his arrest, the report claimed.
The Laos government has not yet commented on the investigation and spokesperson for Prince William declined to comment.
Tiger body parts are destined for the Chinese market and they are mainly used in traditional medicine.
China banned the trade and use of tiger body parts in 1993.
However, in 2014, local media claimed that more than ten tigers had been killed to entertain officials and rich businessmen in Zhanjiang city, in China's Guangdong province.
Reports claimed the practice was a way for officials and business people to show off their social status as wealthy people.
Lats year, a group of charities called on governments across East Asia to crack down on tiger farms in their countries that continue to operate illegally.
There are an estimated 7,000-8,000 tigers reportedly held in tiger farms throughout East and Southeast Asia, according to the World Wildlife Fund (WWF). The number is much higher than the one of felines still in the wild, estimated to be 3,890.