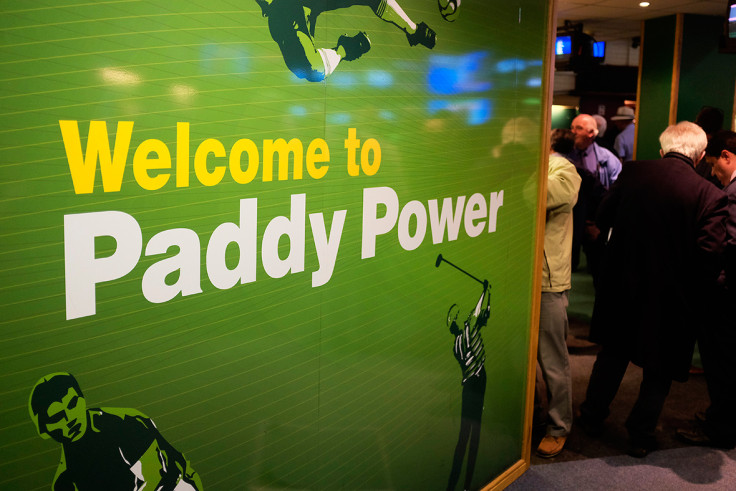 Shares in Paddy Power Betfair tumbled over 3% early on Tuesday (7 March), after the newly-formed bookmaking giant reported a £5.7m ($7m) loss in its latest financial year on the back of costs related to the merger.
In the 12 months to 31 December, the FTSE 100-listed group also saw statutory pre-tax profits shrink from £124m to £12m. However, the bookmaker said its performance was "better understood" through its underlying results, which showed earnings before interest, depreciation and amortisation rose 35% year-on-year to £400m, slightly ahead of expectations for a £397m figure.
Revenue also increased on an underlying basis, rising 18% from the same period last year to £1.55bn, partly thanks to a a £78m benefit from the plunge in the pound. On a constant currency basis, revenue growth was 11%, while the final dividend of 113p a share will result in total dividends for the year of 165p a share.
Paddy Power Betfair added it was already benefiting from the merger, which was completed in February 2016. Receiving cost benefits from the deal ahead of schedule helped offset a period of "customer friendly" football results in December, which put the company's winnings under pressure.
Bookmakers endured their worst Cheltenham festival in history last year, losing approximately £60m over the four-day meeting, as favourites stormed home, but a series of unexpected results at Euro 2016 gave the industry a much-needed shot in the arm.
"The first quarter saw a high number of favourites winning at the Cheltenham festival, before unfancied results at the Euro 2016 tournament boosted revenues in June and July," said group chief executive Breon Corcoran.
"The year concluded with customer friendly football results in December. Across the year as a whole, the overall group sportsbook net revenue percentage was broadly in line with the prior year but was marginally lower than our normal expectations."
The bookmaker added its sportsbook stakes in the year to date were up 22%, with online up 13%, Australia 47% and retail up 15%.
Meanwhile, Paddy Power Betfair said it expects a £6m annual hit from August when the UK treatment of free bets for online gaming point of consumption tax will change to bring it in line with their non-deductibility for sports.