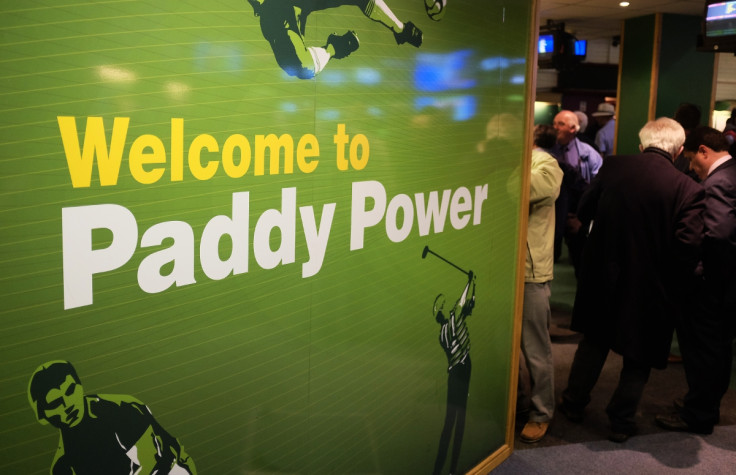 Bookmaker Paddy Power celebrated a strong set of results in 2015, after posting a sharp increase in pre-tax profit in its final 12 months as standalone company and lifting its full year dividend. In 2015 Paddy Power merged with sector peer Betfair to create a gambling giant worth approximately €10bn (£7.7bn, $11bn) with operations in Ireland, Britain, Australia and US.
In the 12 months to 31 December 2015, the Ireland-based bookmaker saw profit rise 8% year-on-year to €180m. Net revenue jumped 24% from the corresponding period in 2014 to €1.1bn, exceeding the €1bn barrier threshold for the first time, while operating profits grew 10% to €180m after the company paid €66m in new taxes and product fees.
The London-listed group, which lifted its dividend 18% year-on-year to 180 euro cents per share, attributed the rise in revenue to a strong performance in its online and retail divisions, which both registered double digit growth. Paddy Power's online business saw revenue increase 23% year-on-year, with the sportsbook and eGaming divisions logging a 28% and 10% gain respectively.
In the retail arm, revenue in the UK grew 15% year-on-year, while revenue from retail operations across the Irish Seas was 14% higher than in the previous 12 months. On a like-for-like basis, revenue climbed 6% in the UK and 11% in Ireland, the bookmaker said, adding it had opened a net 20 new units in Britain and 14 units in Ireland over the course of 2015.
Meanwhile, in the 12 months to the end of last year, punters staked bets worth a combined €8.65bn with Paddy Power, a 23% year-on-year increase and the group said it expected the figure to increase once the integration of Betfair is completed.
"The revenue growth momentum has continued and trading across the group is in line with our expectations," said group chief executive Breon Corcoran.
Paddy Power added it has begun working on a strategy aimed at delivering £50m worth of savings each year and it remains confident of achieving its goal, stressing the need to ensure the merger is quickly finalised but without jeopardising the existing business ahead of a key trading period that encompasses the Cheltenham Festival, Aintree and the Euro 2016 football championships.