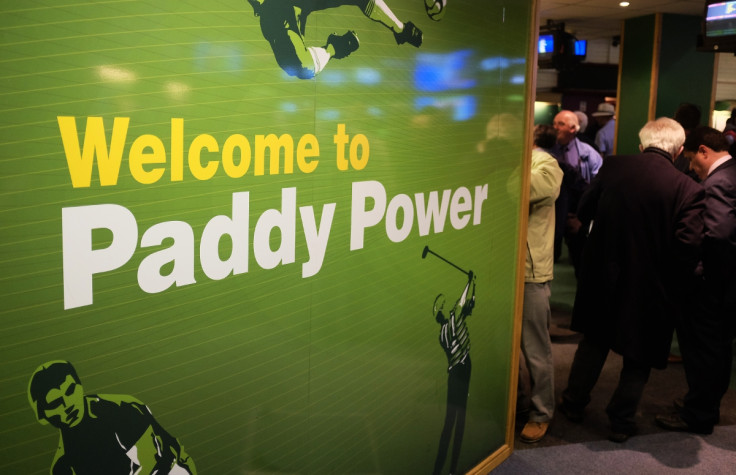 Paddy Power has said it will donate £280,000 to socially responsible causes after an investigation criticised it for failing to control money laundering at its stores and exploiting one suspected gambling addict until he lost his job, home and access to his children. The Gambling Commission identified a "number of serious failings" from the Irish betting company in relation to how it dealt with three customers, one of who was later convicted of criminal offences.
The first failing involved a customer, referred to as Customer A, who would regularly come into one of their branches to use the fixed-odds gambling machines. In early 2014, staff at the branch decided they needed to look into the source of Customer A's spending in order to manage the risk of money laundering. Although Customer A informed staff that he or his family owned a number of restaurants, they failed to obtain any further information such as the names of the restaurant.
By May 2014, shop staff became aware that Customer A was working five jobs to fund his gambling, but told them he was comfortable with his level of gambling spending. When the shop staff expressed their concerns to senior staff members, their response was to take steps try to increase Customer A's visits and time spent in the stores.
The Gambling Commission said Paddy Power accepts that this advice was "erroneous and directly conflicted" with its policies and procedures designed to prevent gambling being a source of harm to their customers.
Staff continued to interact with Customer A during this time, who still indicated that he was comfortable with his spending. However, a shop manager also noted that Customer A was spending heavily and looked "unwell and as if he had not slept for a while".
By August 2014, a member of staff bumped into Customer A off premise, who informed the staff member that he had lost all of his jobs, was homeless and had lost access to his children. Customer A did not return to the Paddy Power shop again after this interaction.
The Gambling Commission said: "In response to our enquiries about this matter, Paddy Power initially responded that it was satisfied that staff had followed social responsibility (SR) procedures, as evidenced by seven recorded communications with customer A. Paddy Power said that during every interaction, staff had signposted customer A to sources of help but this is not reflected in the recorded evidence relating to that period."
The second failing involved a second longstanding customer, Customer B, who in August 2014 was suspected by a shop manager of using their machines to launder Scottish bank notes by placing them into gaming machines and then requesting a pay out on a debit card and of laundering money to more senior members of staff on at least four occasions.
The manager was told that it was unlikely the money was being laundered and his concerns were not forwarded to Paddy Power's Money Laundering Reporting Officer (MLRO) for consideration despite the Commission considering them "reasonable in the circumstances". By August 2015, Paddy Power became aware that police had concerns that Scottish notes that were the proceeds of crime were in circulation in London and launched "enhanced due diligence" checks on Customer B. The Commission criticises Paddy Power for their initial response to the money laundering allegations at their store.
The third customer, Mark Cooney, pleaded guilty to fraud offences relating to the theft of over £250,000 from six customers at two banks where he worked in September 2015.He had been sentenced to 28 months' imprisonment. Police confirmed that Paddy Power had provided them with information indicating that Cooney had "spent a significant amount" on its remote gambling facilities during the same period but failed to enquire about the source of his funding despite being considered a "medium risk".
As well as the £280,000 contribution to socially responsible causes, Paddy Power has also agreed to improve its anti-money laundering and social responsibility processes following the Gambling Commission investigation.
Richard Watson, programme director at the Commission said: "We expect the industry will learn the lessons from this case – it is their duty to keep crime out of gambling and protect vulnerable people from harm. If operators don't implement processes and policies aimed at doing this then they risk losing their operating licence. Paddy Power failed in its dealing with three customers and is now facing the consequences of these actions in a very public way."
A Paddy Power Betfair spokesperson said: "The historical failings outlined in this report were clearly unacceptable. Paddy Power has since significantly strengthened its internal procedures and staff have been retrained to ensure these procedures are implemented effectively. Paddy Power Betfair takes its responsibilities extremely seriously and we have co-operated fully with the Gambling Commission at every stage of this process."