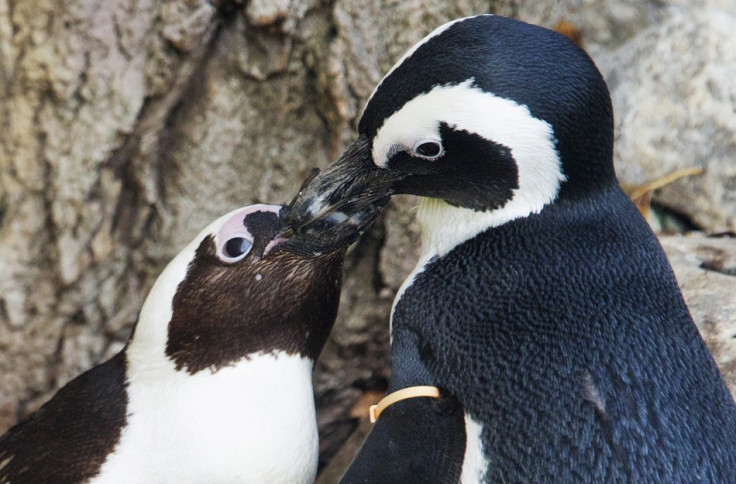 Two students have admitted snatching a penguin at a water park in Port Elizabeth, South Africa, to protest against the captivity of animals.
The pair abducted the African penguin named Buddy from the Bayworld park overnight 20-21 September before they drove the animal to Pollock beach, 2.8km away, and released it in the ocean.
The two South African students, whose identity has not been revealed, finally admitted their wrongdoing and indicating that they had returned Buddy to the wild to protest about keeping animals in captivity.
"The individuals stated that they did not agree with the penguins being kept in captivity and that their intention was to capture and then release a penguin back into the wild," the park said in a statement.
"At the time they believed they were acting in the best interests of the animals and there was never any intention to harm the bird in any way," the manager of the aquatic park is quoted as saying by News24.
Penguin 'does not have the necessary experience to survive'
Following Buddy's disappearance, Bayworld staff and several volunteers patrolled the coast in search of the missing penguin, which has a chip but no GPS beacon.
According to the park manager, the three-year-old penguin could be at serious risk: because he grew up in captivity, he may not adapt to the Indian Ocean fast enough to survive if staff fail to find him in time.
"While Buddy is a penguin in good health and should have enough energy to survive more than three weeks in nature, (...) he finds himself in an alien environment," the park director said. "He does not have the necessary experience to survive."
Penguins are generally very loyal and mate for life. Buddy has now been separated from its mate Francis, with which he has had a couple of chicks, one of which did not survive.