Tbilisi zoo: Penguin swims 60km to Azerbaijan border after escaping in Georgia floods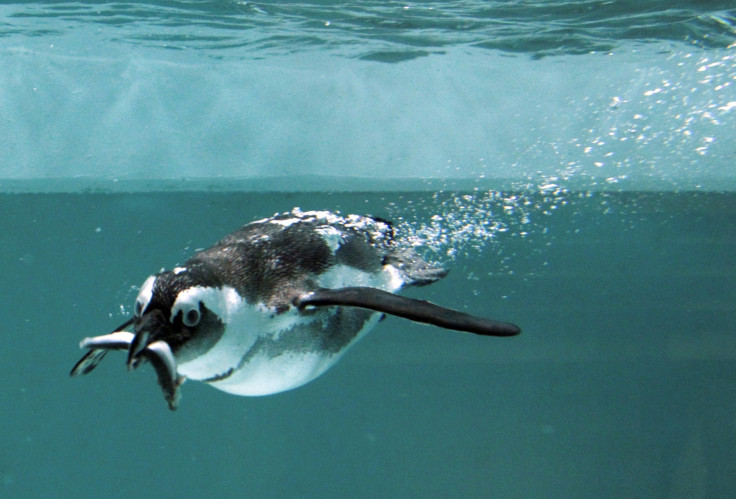 A penguin that escaped from a Tbilisi zoo after floods swept through the Georgian capital has attempted to cross the border with Azerbaijan, swimming 60km downriver before being picked up by authorities.
The African penguin was spotted at the Red Bridge, the crossing point between Georgia and Azerbaijan on the Tbilisi to Ganja road according to the zoo administration.
"He is alive. A group has gone to bring him back to Tbilisi," it said.
The penguin is one of 20 of its kind that were transferred to the Tbilisi zoo in July 2014 from Living Coasts, a zoo which is located in Torquay, southern England.
The development came after it was reported that a tiger that escaped from the zoo killed a man in the Laguna Vere area.
Enclosures at Tbilisi zoo were flooded after a river broke its banks, with numerous animals, including a hippopotamus, an alligator, a bear and wolves escaping to roam the streets of the city.
Many were subsequently recaptured or shot dead by authorities. Earlier this week the zoo claimed that all missing lions and tigers had been found dead and only one jaguar remained on the loose.
Scores of homes were destroyed, and 16 people were killed in the floods caused by heavy rains over the weekend.
© Copyright IBTimes 2023. All rights reserved.