Despite both Pakistan and Afghanistan having agreed several times in the past couple of days to a ceasefire at the Khyber Pass, clashes have intensified between the troops of the neighbouring countries. So far, the cross-border firing has claimed at least four lives.
The Pakistani military said on Wednesday (15 June) that their troops fired heavy artillery at Afghan forces at the main Khyber Pass border, confirming that there has been a ceasefire violation in the area.
The fighting, over the construction of a new border post in the area, broke out on Sunday night at the main border crossing at the end of the Khyber Pass and continued until dawn on Monday. A Pakistani security official said Afghan forces opened fire at the construction site when work began there on Wednesday. However, Afghan officials denied the allegations and charged that their troops were killed in firing by Pakistan.
The two estranged neighbours have been blaming each other for the intensifying clashes. Afghan officials said an Afghan border guard was killed and five others were injured overnight on Tuesday. However, it was not immediately clear if they referred to the clashes at Khyber Pass.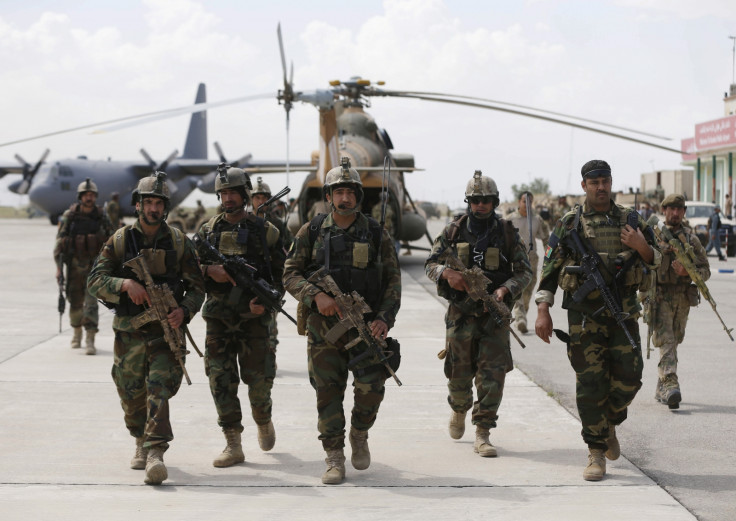 Meanwhile, the Pakistani official said Afghan troops targeted their soldiers and construction workers in Wednesday's firing, following which Pakistan retaliated with long-range artillery and mortars. "When our people began construction work on the gate on Wednesday, Afghan forces again opened fire at our troops and construction workers," the official was quoted by Reuters as saying. The Pakistani military spokesman's office confirmed the clashes, but did not mention any casualties.
Pakistan has argued that it is building the border gate on its side of the border to end militants' passage into the country and to help fight drug trafficking, but Afghanistan says it does not recognise the border and will not allow any construction along the 2200km area.
As a result of the ongoing clashes, many trucks carrying goods en route to Afghanistan are held up on the Pakistani side of the border.