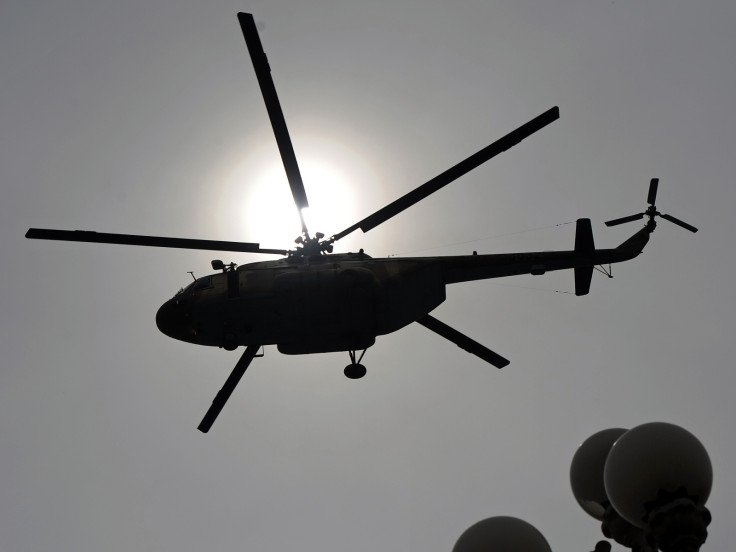 Pakistan's army has requested help from US forces in Afghanistan to find and rescue the crew taken hostage by the Taliban after a government helicopter crash-landed in the country. The Mi-17 belonging to the government of the province of Punjab met with an accident and crashed in the Logar province on 4 August.
According to a Punjab government official, the vehicle was on its way to Russia via Uzbekistan for maintenance when the accident occurred. "The helicopter was being sent to Uzbekistan for overhauling when it crashed in Azra district, in the restive Afghan province of Logar," the official said.
It was reportedly set on fire by Taliban rebels and those on board have been taken hostage. Conflicting reports by some eye-witnesses and Saleem Saleeh, the Logar provincial governor's spokesman, suggest that the helicopter caught fire prior to the crash and was not intentionally set ablaze by the rebels.
The Pakistan military's spokesperson Lt Gen Asim Bajwa confirmed that seven people were on the helicopter, including retired military officers and a Russian navigator.
Following the incident, Army Chief General Raheel Sharif requested the commander of the Nato-led Resolute Support Mission in Afghanistan, General Nicolson, to help in the recovery operations. "Gen Nicolson has assured all possible help in this regard," Bajwa said.
The Pakistan Foreign Office is attempting to contact Afghan officials in order to gain more information regarding the event. The Taliban has not yet claimed responsibility for the kidnapping of those on board.