Jamaat-ur-Ahrar, the Pakistani militant group that claimed responsibility for the Easter Sunday bombing in Lahore in March, is now a designated terrorist group. The US State Department added the Pakistani Taliban faction and also Paris and Brussels attack conspirator Mohamed Abrini to its global list of terrorists.
The State Department said on Wednesday (3 August) that the terrorist organisation and Belgian national Abrini will now face sanctions for their involvement in "acts of terrorism", which means Americans are now barred from engaging in any transaction with them.
Jamaat-ur-Ahrar, which the State Department termed as a faction of Afghanistan's Tehrik-e Taliban Pakistan (TTP) — also called Pakistani Taliban — has reportedly pledged allegiance to the Islamic State (Isis). The group operates on the border areas of Pakistan and Afghanistan and has carried out many deadly attacks on civilians, religious minorities, military personnel and law enforcement agencies in the two Asian countries.
The Islamist group that claimed responsibility for the death of up to 65 people, mostly women and children, at a park in Lahore on Easter Sunday this year, said its target was the Christian community in the city. Hundreds of people were left wounded in the deadly suicide bombing incident.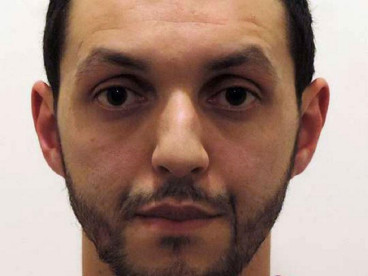 "Today's action notifies the US public and the international community that Jamaat-ul-Ahrar and Mohamed Abrini are actively engaged in terrorism," the State Department notice said, adding that "all property subject to US jurisdiction in which Jamaat-ul-Ahrar and Abrini have any interest is blocked".
The US tags individuals or organisations as Specially Designated Global Terrorists if they believe the group or the person has either committed or pose a significant risk of committing acts of terrorism "that threatens the security of US nationals or the national security, foreign policy, or economy of the United States".