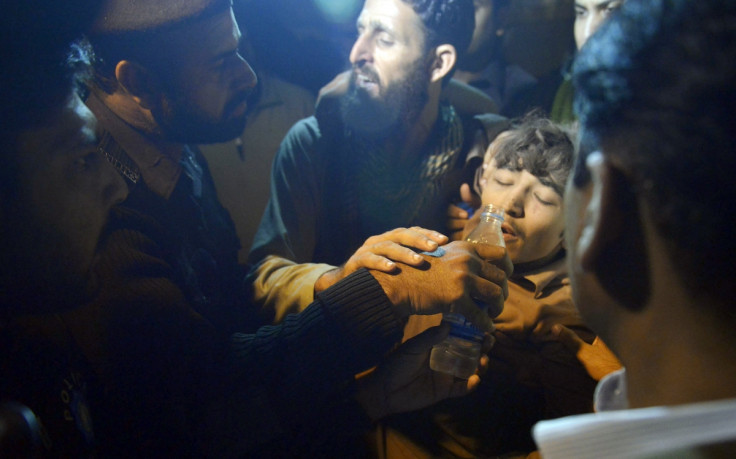 As many as 150 people remain trapped in the rubble of a factory that collapsed in Lahore, Pakistan on 4 November. At least 20 people have died and more than 75 others injured when the four-storey building fell.
Senior local government official, Mohammed Usman said the 75 injured people were rescued by workers who were digging for survivors using construction equipment. The disaster comes barely two weeks after a 7.5-magnitude earthquake struck Pakistan and neighbouring Afghanistan, killing almost 390 people and levelling nearly 75,000 homes. Major buildings also experienced structural damage.
Punjab chief minister Shahbaz Sharif said there was a possibility that the building suffered damage during the quake. "I have heard about the earthquake affecting the building, but according to labourers the owner continued to build an extension," he told reporters.
Following the collapse, no part of the building remained intact and hundreds of rescue workers are carefully combing through the debris to find survivors. "People have received phone calls from three or four people from inside the debris, so we cannot remove the rubble recklessly," said Usman.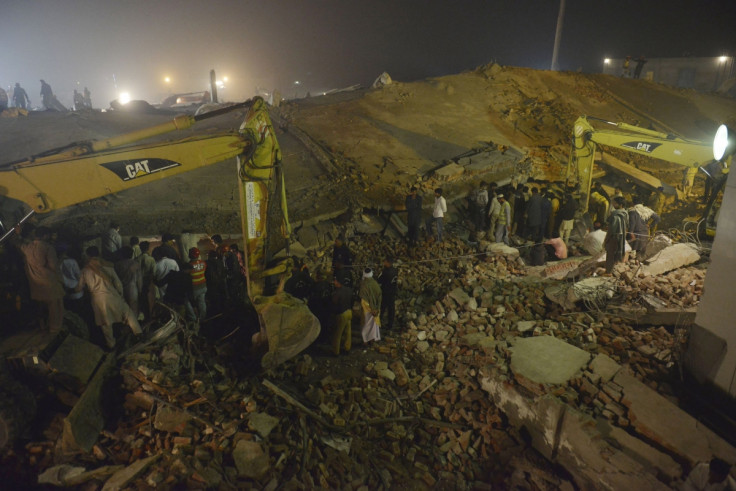 A military spokesman said that urban search-and-rescue teams were being dispatched to the scene. "Army engineers have been immediately moved for the rescue operation," a text message sent to Reuters by the military spokesman said. Three cranes, a bulldozer and more than 40 emergency rescue vehicles are reportedly involved in the operations.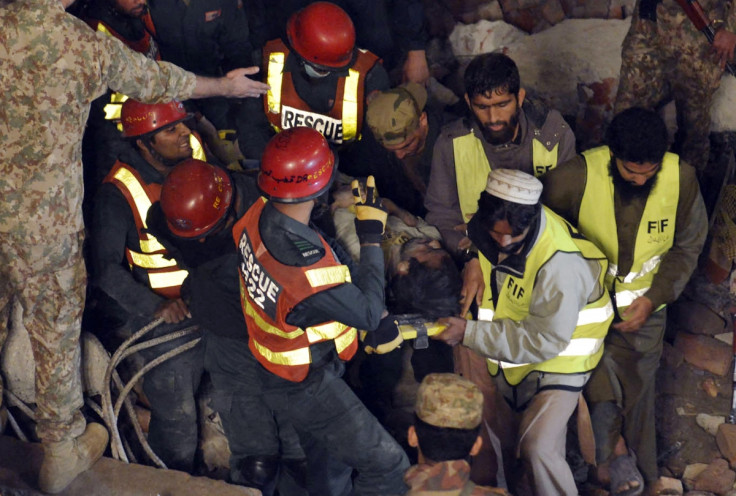 The Rajput Polyester polythene bag factory, located in the Sundar industrial estate lies about 45 kilometres (28 miles) southwest of the city centre. It is not yet clear what caused the collapse.
"My son is a daily wage labourer here. We can't find him among the dead or the injured, so I am just hoping that he will be recovered from the rubble safely," said Mohammad Ramzan of his 24-year-old son, Amin who is missing.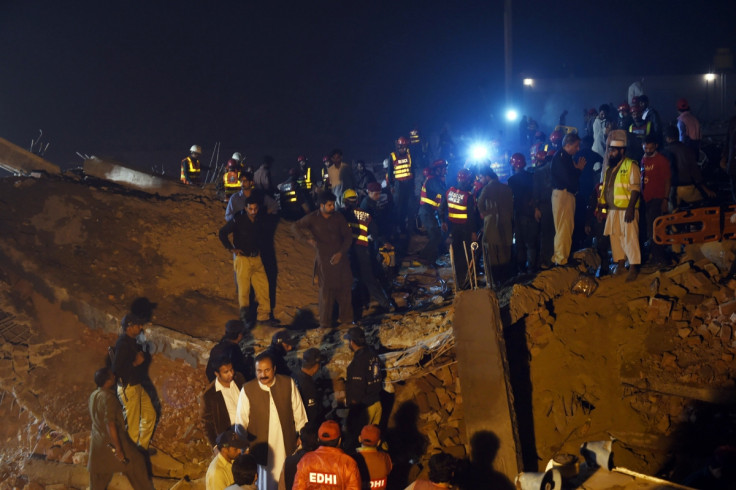 Pakistan's safety record for the construction and maintenance of buildings is poor. In 2014, 24 people lost their lives when a mosque collapsed in the capital of the Punjab province, Lahore, and in the same year, 200 people died when torrential rainfall caused roofs to collapse.