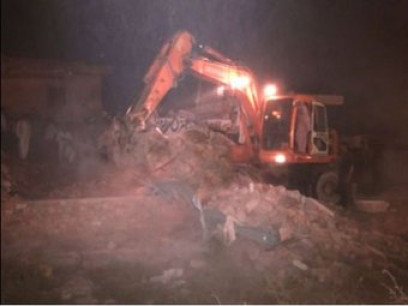 The roof of a four-storey factory building under construction has collapsed in the Pakistan's eastern city of Lahore killing at least 10 people, according to officials.
As many as 100 workers could be trapped under the rubble, local officials told the Express Tribune. Local Radio Pakistan, quoting a rescue worker on the site, said 200 people were still missing.
Rescue workers were digging for survivors and had recovered five injured people. Cries for help under the debris at the factory, which is located about 20km south of the city, could be heard at the Sundar industrial site.
Two floors were operational at the factory, which is used to make shopping bags, while a third was being built. It was not clear what caused the collapse of the factory.