The coach of Pakistan's national hockey team has sparked outrage by claiming his team are going to deploy a "9/11 strategy" in their crunch match with India.
Shahnaz Sheikh made the incendiary comment ahead of his team's semi-final against their Indian opponents in the FIH Men's Champions Trophy Bhubaneshwar on Saturday [13 December].
Sheikh told reporters that "we will adopt a 9/11 strategy," before attempting to backtrack once he had realised the connotations of his comments.
"Wait, don't misunderstand me it's not that 9-11 which you are thinking. It's a strategy that we have adopted. By 9-11 I mean we will attack with nine players leaving behind two at the back and defend with 11 players. So I call it 9-11."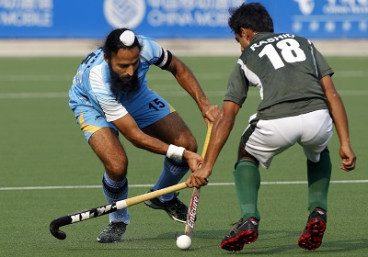 India and Pakistan are fierce rivals in hockey, as they are in all sports. However Sheikh has attempted to play down any potential animosity by saying that tomorrow's encounter will serve a wider benefit.
"This is good for hockey in Asia. India and Pakistan playing in the Champions Trophy final will do a world of good to hockey in the region."
Pakistan, one of the powerhouses of world hockey, will face either Germany or Australia should they prevail in tomorrow's match, which will be played in the city of Bhubaneswar.