A Pakistan International Airlines (PIA) plane is feared to have crashed shortly after taking off from the northern city of Chitral on Wednesday (7 December), according to officials.
42 passengers and five crew were on board the aircraft, which was reportedly bound for Islamabad.
"We regret to inform that PIA's ATR-42 aircraft operating as PK-661, carrying around 40 persons lost its contact with control tower on its way from Chitral to Islamabad a short while ago.
"All resources are being mobilised to locate the aircraft. Media will be kept informed as situation develops," a PIA spokesman told Geo News.
"Rescue teams are reaching the scene of the crash, and then we will know more," Civil Aviation Authority (CAA) spokesman Pervez George said.
CAA sources told local media that the plane's pilot made a mayday call before losing contact with the control tower.
The aircraft crashed near Havelian between Majab and Piplian, 70km (43 miles) north of Islamabad, police told Express Tribune.
Geo News, citing civil aviation sources, said the plane lost contact with civil aviation authority at around 4.30pm local time (11.30am GMT). The Pakistan Civil Aviation Authority said a search for the plane was underway.
Among those reportedly on board was Pakistani singer Junaid Jamshed. The singer's brother told Samaa TV that he was on board. Jamshed's name also appears on the flight's passenger list, according to Geo News.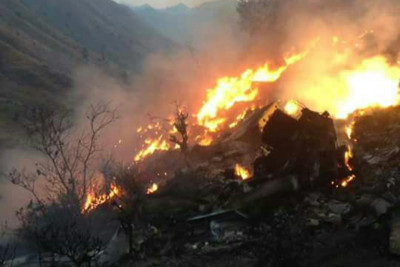 The name of Chitral Deputy Commissioner Osama Warraich also appears on the list.
"All of the bodies are burned beyond recognition. The debris is scattered," Taj Muhammad Khan, a government official based in the Havelian region, told Reuters.
Khan, who was at the site of the crash, added that witnesses told him "the aircraft has crashed in a mountainous area, and before it hit the ground it was on fire".
In December 2014 Jamshed issued a pleading public apology after a video of him apparently criticising the Prophet Muhammad's wife was shared on social media, leading to an investigation into suspected blasphemy being launched by authorities.
Jamshed, who was the lead singer of band Vital Signs, was caught on camera while allegedly making derogatory remarks about the prophet Muhammad's youngest wife Ayesha. Jamshed allegedly claimed that the girl would always demand more attention from the Prophet.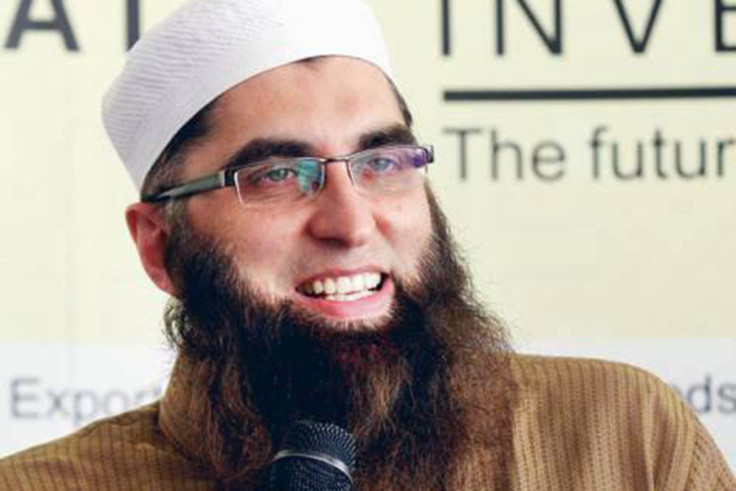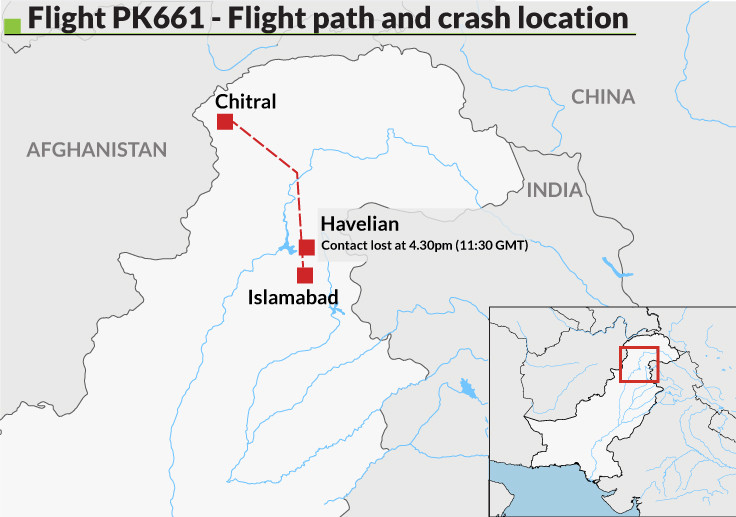 In 2004, 41 people were killed when a PIA plane crashed shorly after take off from Multan International Airport.
The EU banned PIA flights from flying to Europe in 2007 over safety concerns.