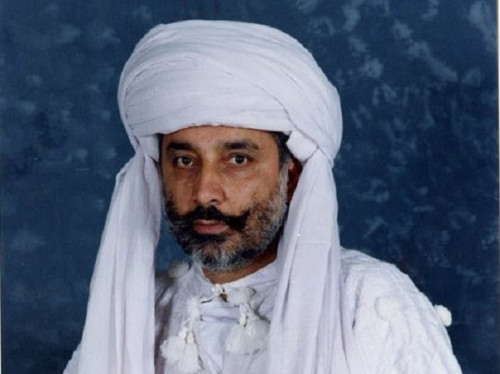 A politician in Pakistan has been arrested after seven people, including three children, were found chained up inside a private dungeon in his home in the Balochistan province.
Abdul Rehman Khetran, a conservative lawmaker, has been charged with kidnapping after two men, two women and three children were found chained in the basement of his home.
All of the prisoners had been tortured, Barkhan police chief Abdul Ghafoor told the Pakistan Observer. Weapons and ammunition were also found inside his home.
According to New York Daily News, two of the prisoners had been chained in the dungeon for two years.
Khetran is the MP of the Balochistan Assembly and he belongs to Jamiat Ulema-e-Islam. He denies the charges, saying he was being targeted by the authorities for his political power: "I am in the opposition therefore I am being targeted," he said.
The dungeon and prisoners were discovered during a police and anti-terrorist force raid at Khetran's home over the weekend.
He and nine other people, including his son and private guards, have also been accused of kidnapping three policemen and stealing weapons from them.
Khetran is a legislator for Jamiat Ulema-e-Islam, a conservative, religious party. The Balochistan province, a mineral-rich area in the west of Pakistan, is an area of poverty and has been dogged by drug lords, Taliban insurgents and separatist rebels, Reuters reports.
A number of private dungeons have been discovered over the last few years.
Cannibal paedophile Geoffrey Portway – USA
British man Geoffrey Portway was sentenced to 27 years in jail last year after pleading guilty to plotting to kill, eat and torture children after a dungeon was discovered in his Massachusetts home. A child-sized home-made coffin, butchering kits and castration tools were also found in his home.
Ariel Castro – USA
Ariel Castro was found to have kept three women as sex slaves in his private dungeon in his home in Ohio. Amanda Berry, 27, Gina DeJesus, 23, and Michelle Knight, 32 were rescued from the house after being held captive for more than 10 years. Berry had a child while being held captive and all three women suffered prolonged sexual abuse and miscarriages. Castro killed himself in jail after being handed a 1,000 year sentence.
Li Hao - China
Li Hao, 35, was found to have a sex dungeon in 2012. He had kept six women in his dungeon, forcing them to perform sex acts that he filmed to make pornography from. He also murdered two of the women and forced his prisoners to kill one another. He held the women prisoners for between two and 21 months.
Josef Fritzl – Austria
In one of the most prolific and shocking cases of abuse and imprisonment from recent history, Josef Fritzl was found to have a secret home beneath his basement where he held his daughter hostage for 24 years during which time she had been physically and sexually abused by her father. During her imprisonment, she had seven children, four of which were kept in captivity with their mother. Fritzl was sentenced to life imprisonment without the possibility of parole for 15 years. The cellar where he raped his daughter an estimated 3,000 times was concreted in last year.