Pakistan has accused India of "misleading" members of the Brics association soon after Indian Prime Minister Narendra Modi took a dig at Islamabad and said that it was the "mothership of terror".
Reacting strongly to latest Modi's comments, Sartaj Aziz, Pakistani Prime Minister Nawaz Sharif's advisor on foreign affairs, said on Sunday (16 October): "Modi is misleading his Brics and Bimstec colleagues."
During the recently-concluded Brics summit, Modi not only accused Pakistan of sheltering terrorists, but said that Islamabad was actively nurturing militants.
In response, Aziz accused India of "desperately trying to hide its brutalities" in Jammu and Kashmir, where over 80 civilians have died since protests broke out in July.
"The people of Indian-occupied-Kashmir are being subjected to genocide by India for demanding their fundamental right to self-determination," Indian media reports quoted Aziz as saying.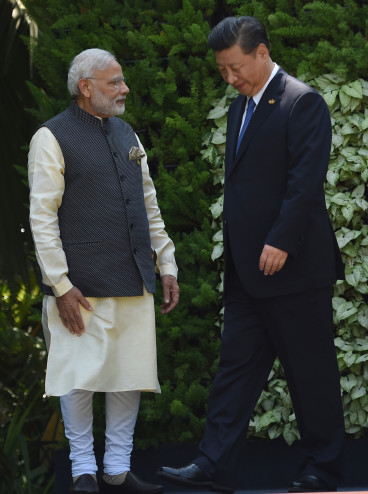 He continued that Islamabad shares a view similar on terrorism that all member nations of Brics have and it condemns terror activities. He reaffirmed that Pakistan is doing all that it could to fight terrorism without discriminating against anyone, "including against the Indian state-sponsored terrorism".
Aziz also alleged that India was "financing terror" and said it has "no moral ground to even talk about counter-terrorism efforts, let alone do the finger pointing. Pakistan is a victim of Indian interference and subversive activities, which are aimed at destabilising Pakistan".
Modi urged Brics members on Sunday (15 October) to "speak in one voice against terrorism" and fight the menace. While reports suggest that China was siding with Pakistan, Russia came in support of India's recent surgical strike across the border in Pakistan. Other countries from the summit, Brazil and South Africa are believed to have been neutral on "cross-border terrorism".
Chinese President Xi Jinping said: "While speaking with one voice in calling for greater international input, we should also address issues on the ground with concrete efforts and multi-pronged approach that addresses both symptoms and root causes."