Pakistan Bomb Attacks in Quetta Snooker Hall Kill Dozens [VIDEO + GRAPHIC IMAGES]
Dozens of people have been killed in Pakistan's Quetta in twin sectarian bomb attacks.
The deadly coordinated explosions rocked the south-western city of Pakistan with a majority of Shiite Muslims killing at least 101 people. The death toll is likely to rise sharply as more than 150 people have been injured, many critically.
The banned Sunni militant organisation, Lashkar-e-Jhangvi, has claimed responsibility for the blast in Quetta, the provincial capital of Balochistan.
The second blast caused the maximum casualties as authorities and the media rushed to the spot following the first explosion. Two media personnel have also been killed in the second explosion.
The scene of the blasts presented a gory picture with bodies and body parts strewn all over.
"A suicide bomber detonated the explosives inside a crowded snooker club on Alamdar Road, a Shiite-dominated neighbourhood of Quetta. Fifteen minutes later, another explosion went off outside the club as police, media persons and rescuers rushed to the site," Home Secretary Akbar Hussain Durani told the Express Tribune.
Police personnel and rescue workers are also believed to have been killed in the second explosion.
The first attack at the snooker club was reported to be a suicide attack while the second one was a car bomb explosion.
The blasts have also wrecked several buildings in the area apart from knocking out the power supply.
"The building which housed the snooker club was destroyed completely, while over 50 shops and nearby houses were badly damaged," an eyewitness, Khalil Ahmed, told the Dawn.
Analysts say the blasts highlight the challenge posed by Sunni extremists and little-known Baloch militants. Militants belonging to the United Baloch Army are said to be involved in the attacks. In recent months, extremists have resorted to targeted killings, claiming scores of lives.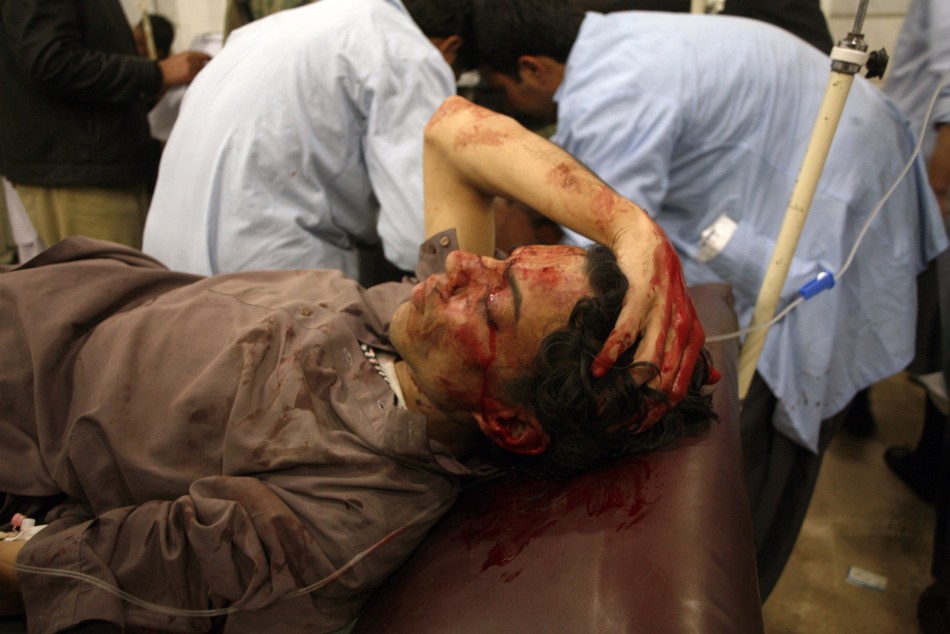 © Copyright IBTimes 2023. All rights reserved.