Pakistan security forces blamed for close to 1,000 dumped bodies of activists found in Balochistan
For more than a decade, ethnic Baloch groups have been fighting against the government for greater autonomy.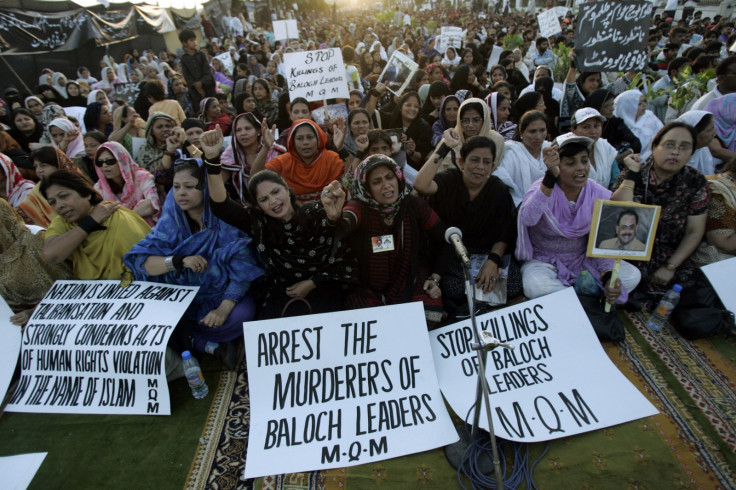 The separatist insurgency in Pakistan's Balochistan region has led to the discovery of close to 1000 bodies of activists and separatists over the past six years, a government report revealed. Citing figures from the federal human rights ministry, BBC Urdu reported that most of the bodies were dumped in Quetta, Qalat, Khuzdar and Makran.
While the government claims the deaths were the result of infighting among groups in the region, families of the victims identified blamed Pakistan security forces for the extrajudicial killings.
For more than a decade, ethnic Baloch groups have been fighting against the government for greater autonomy and to be recognised as an independent nation-state.The area also happens to be rich in natural resources like natural gas, oil, coal, copper, sulphur, fluoride and gold for which the separatist groups have been demanding increased royalties and provincial revenue.
In early 2005, Pakistani military forces launched an attack on these groups in order to quell the rebellion and by 2007, suspected insurgents began to disappear without a trace, only to be found murdered and their bodies dumped.
In its report, the Federal Ministry of Human Rights lists at least 936 bodies as being found in Balochistan since 2011. BBC spoke with a relative of Jalil Reki, a political activist who lived in the Saryab neighbourhood of Quetta. His body was found in the Mand area near the Iranian border, two years after he was arrested from his home in 2009.
"They came to our house in three vehicles. These were the vehicles of agencies. They took away Jalil," his mother said.
"The police did not take our report. Our male relatives later approached the then chief minister's office, but we could not get any response.
"Two years later some people found his body in Mand. He had one bullet in the head and three in the chest. His arms were fractured and there were cigarette burns on his back."
The Voice for Baloch Missing Persons (VBMP) believes that authorities were behind the "kill-and-dump" cases but estimates that the numbers are much higher than those reported by the human rights ministry. Its own record shows 1,200 cases of dumped bodies.
Nasrullah Baloch, the head of VBMP said that most of the bodies found, were those of activists,
"who have been victims of 'enforced disappearances' - people who are picked up by authorities and then just go missing".
Balochistan government spokesman Anwarul Haq Kakar however, denied all claims that any state agencies were behind the attacks. Aside from direct conflict with law enforcement, Kakar said the deaths could have been due to internal fighting. "Militant groups also fight among each other and don't bury their dead fighters. Then there are tribal feuds, organised crime and drug mafia."
© Copyright IBTimes 2023. All rights reserved.