Philippines President Rodrigo Duterte had openly confessed to personally killing criminals as part of his war on drugs and now, the leader revealed that he once threw a suspected kidnapper out of a moving helicopter when he was mayor of Davos City.
After visiting the areas affected by Typhoon Nina, Duterte gave a speech at the Camarines Sur provincial capital, during which he elaborated on his plans to crackdown on corruption within the government.
"If you are corrupt I will fetch you with a helicopter and I will throw you out on the way to Manila," he said in Filipino. "I have done that before, why should I not do it again?"
The president went on to furnish the audience with details of the incident, describing the victims as kidnappers of a Chinese who abused the hostage even after the parents paid the desired ransom.
He mentioned ordering the pilot to fly to an appropriate height so the body's splatter would not cause a commotion. His warning to corrupt officials came alongside his plan to focus on his anti-corruption campaign just as much as he did with his war on drugs.
While human rights groups have criticised Duterte's various murder confessions, Justice Minister Vitaliano Aguirre and other government officials have dismissed his comments as pure exaggerations. "It's like a hyperbole – that's the president. He is used to exaggerate[ing] just to put his message across," Aguirre said, according to Reuters.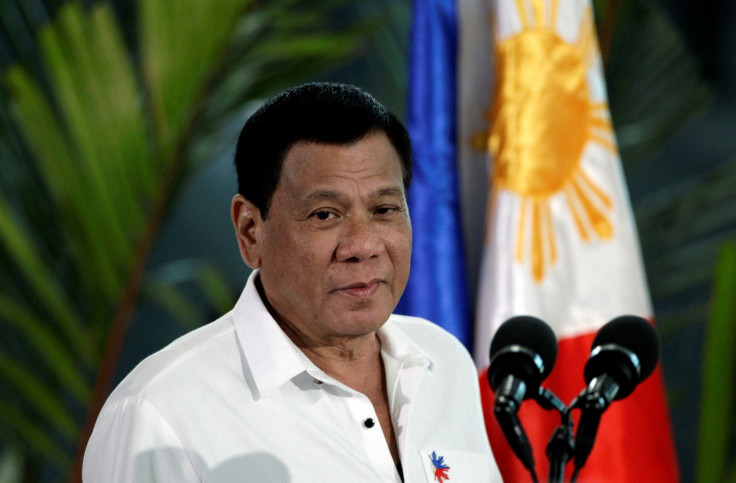 During the speech, the president announced that he was giving between P50m ($1m, £820,000) to P100 million in financial assistance for those affected by Typhoon Nina. In addition, he plans to create a standby P1-billion calamity fund.