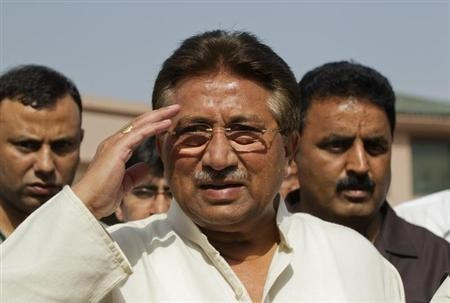 A Pakistani court has charged 70-year-old former military ruler Pervez Musharraf with high treason on account of unlawful imposition of emergency in 2007.
The judge levelled five different charges against Musharraf for alleged offences committed between 1999 and 2008.
He is the first army chief in the country to be charged with such violations of law and face prosecution in civil courts.
However, the former General and president pleaded "not guilty" to each of the charges. If convicted, he could face the death penalty.
His lawyers have boycotted the special court's proceedings, according to the Tribune, and will not be appearing in court citing alleged political high-handedness in the case.
But independent legal experts say the trial is likely to continue in spite of the boycott as the court can appoint any lawyer to represent the accused in such an event. Though Musharraf's lawyers are aware of the rule, they say that any trial proceedings in the absence of the defence lawyers would render the hearings "unfair".
The court was adjourned till next week and will decide if Musharraf will be permitted to travel abroad to visit his ailing mother in Dubai, the BBC reported.
Ever since he returned to Pakistan, he had reported suffering from ill health and had been admitted to hospital several times for a heart problem. He was taken to a cardiology hospital recently, but a non-bailable arrest warrant was issued against him if he failed to turn up before the court.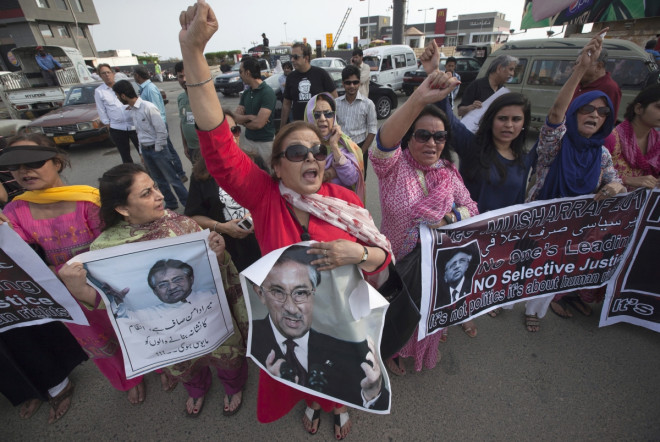 He did appear before the special court and pleaded not guilty to all the charges. He also made a speech about his contribution to Pakistan and questioned the allegations of high treason, according to the Guardian.
"I am being called a traitor, I have been chief of army staff for nine years and I have served this army for 45 years. I have fought two wars and it is 'treason'?"
He also said that he did not act alone when he imposed emergency and his decisions conformed to the rules of constitution.
Musharraf had come to power in 2001 after toppling elected prime minister Nawaz Sharif in a bloodless coup, and ruled as president till 2008, when he was forced to step down amid street protests and opposition from rival parties.
The same year he went into self-imposed exile in London. He launched his own political party in 2010 and returned to Pakistan in 2013 seeking to contest elections.
A few days after his arrival in Pakistan, his candidacy was disqualified and he was put under house arrest in connection with a number of cases during his emergency rule in 2007, including arrest of judges.