Palestine pub crawl: Meet the brewmaster brothers who want to get the West Bank hooked on craft beer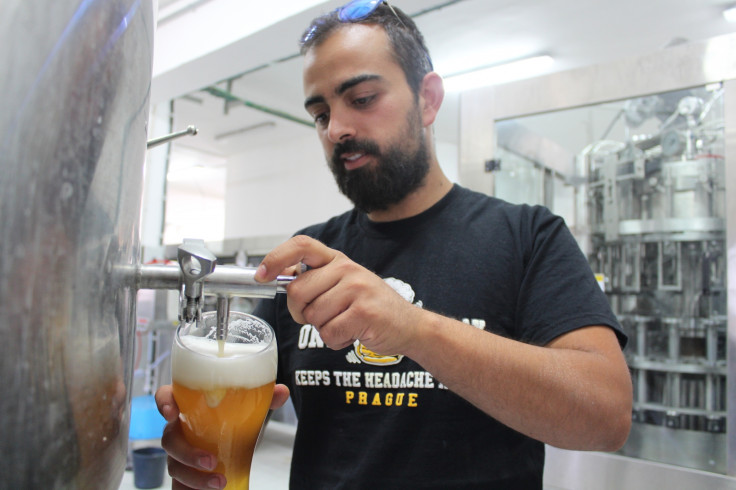 Khalid Sayej steps out the front door of the Birzeit Brewery and immediately lights a cigarette. Shaking his head, visibly flustered, he offers his hand and a shy smile.
"I've been swimming in beer," he says, inspecting the damp around his ankles. Earlier this morning, a valve on one of the beer tanks had failed, releasing a thousand-litre wave of pilsner across the warehouse.
Today's spillage aside, things are looking up for the Holy Land's newest brewery. Run by three twentysomething brothers, the brewery's Shepherds beer hit supermarket shelves in the West Bank in June. It's already a staple at the hippest bars in Ramallah, the de-facto Palestinian capital, despite the traditional dip in alcohol sales during the holy month of Ramadan.
At 27, Alaa Sayej is the oldest of the brothers and CEO of the nascent brewery. Born and raised in the predominately Christian town of Birzeit, he says the idea to launch a beer in his hometown came to him in 2013, while he was studying for a master's at UCLAN University in Preston.
"There were a lot of microbreweries in the area," he says. "Those English style pumps, you get a lot of foam but I really liked that kind of beer. I tried many, many times to be a home brewer."
The Middle East isn't best known for its craft brewing scene and Alaa smiles as he recalls the surprise on the face of his landlord in Preston, when he told him he was going to open a brewery in Palestine.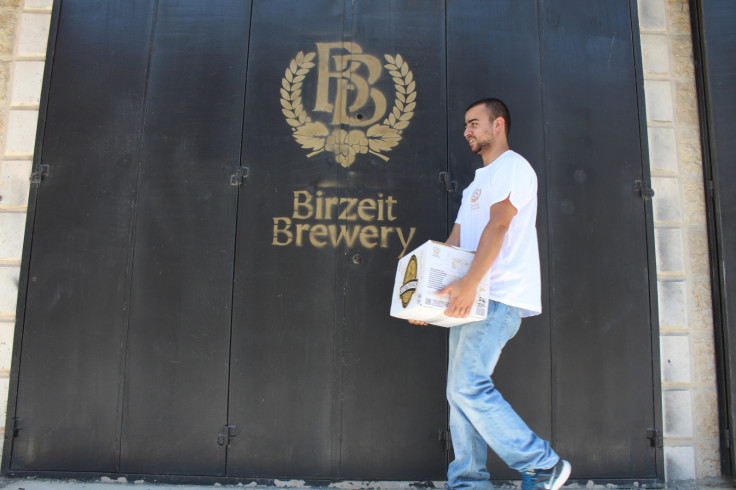 "When I went back for graduation, and I told them that I was opening a brewery, they couldn't believe it," he says. "My old landlord asked 'Beer? Non-alcoholic beer, right?' They had the perception that Palestine is a totally Muslim country."
That perception is not entirely accurate, but it's not far off the mark either. Pockets of Christian communities live among a predominately Muslim population in the West Bank.
Rough estimates put the total number of Christians at around 50,000, out of a total population of 2.8 million. Alaa says the process of opening a brewery has been riddled with delays because the idea of brewing and selling beer is so uncommon and even considered anathema to some public officials here.
A guide to Birzeit Brewery's beers...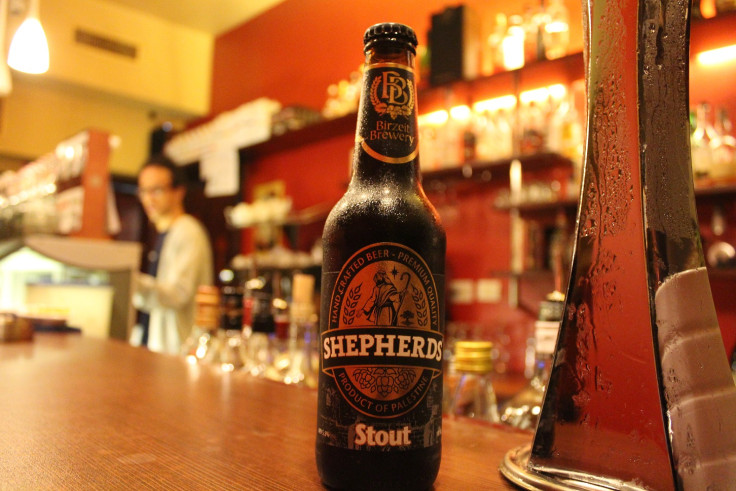 Amber Ale ABV 4.8% – The caramel malt shines through in this full bodied red. Bubbly on the tongue, an immediate hoppy burst gives way to lingering notes of sourdough.
Stout ABV 5.5% – The most ambitious of the Shepherds trio, this malty stout has hints of espresso and dark chocolate. With its creamy head, dark full body and richness, it goes perfectly with a knafeh Arabiya dessert.
Blonde ABV 5% – This light pilsner keeps it simple. Crisp, smooth and golden, with ample off-white head, it's perfect for the hot summer afternoons in the West Bank.
"My application stayed in the Ministry of Commerce for around three months," he says. "Many of the government workers are forbidden to work on something to do with alcohol. It takes time for the right person to deal with it."
Ministries have made additional requests that set back the opening further, for example, citing concerns that the beer could be flammable. "They think it's like a nuclear reactor inside or something," Alaa says with a grin.
His chosen label design, a Palestinian shepherd with a staff, walking under the Bethlehem star, was initially rejected. A ministry official thought that the shepherd was supposed to be Jesus. "He looks more similar to Moses than Jesus," Alaa jokes, with more than a hint of exasperation.
With governmental bureaucracy conquered for now, the Sayej brothers can focus fully on their main aim: to foster a more sophisticated beer culture in Palestine.
Imported lagers are ubiquitous in bars of the big cities and Christian towns here, with Taybeh, the first Palestinian craft beer, offering the only alternative until now.
"It's time for a new thing. Here, we don't really have a beer culture. And that's where we are trying to make a difference," says Alaa. "We make tours, and explain the beers to the customers. Everywhere, microbreweries are growing because they triggered demand from their customers."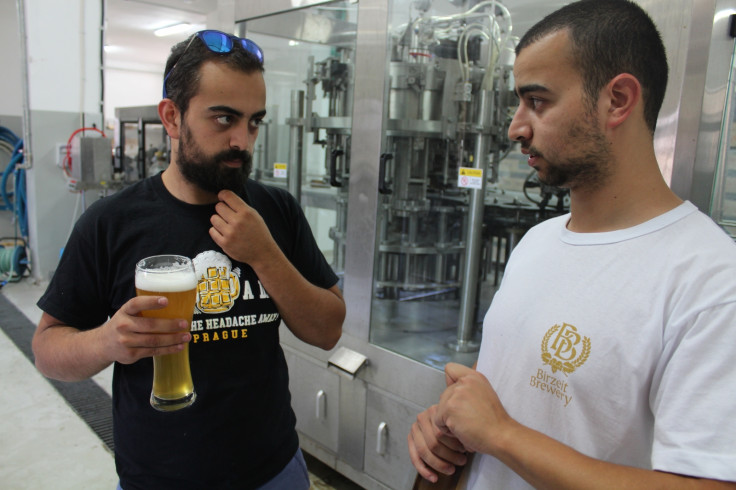 The brewery offers three kinds of beer: a blonde pilsner lager, an amber ale and a stout. A limited-edition Christmas ale is being readied for the winter. The ingredients are sourced from Europe, including Czech and British noble hops from the UK and high-quality malts from the Czech Republic. The custom-made stainless steel tanks were designed in Germany and Italy, but made and imported from China, via Israel.
While the brothers want Shepherds beer to win over Palestinians first, they have an eye on exporting their beer in 2016, with the US, UK, Sweden and the Czech Republic being lined up as potential markets. Such a move would present a fresh bureaucratic obstacle course, from the Palestinian Authority and Israel too.
However, Alaa remains upbeat about the brewery's prospects and is resolute to stay in his home town. Following his master's, he had the opportunity to stay in the UK, where he was offered a job with a major bank. Emigration is a path that many Palestinians have taken but Alaa baulks at the idea of leaving for an easier life abroad, free from the travails of life under the Israeli occupation.
He says: "Internationally, we have many opportunities to live and you can find freedom in many ways. But, we decided, because we are rooted, and our ancestors are from this land, that we have to build something for this land."
© Copyright IBTimes 2023. All rights reserved.