Palestinian football fans celebrate despite 4-0 defeat to Japan in Asian Cup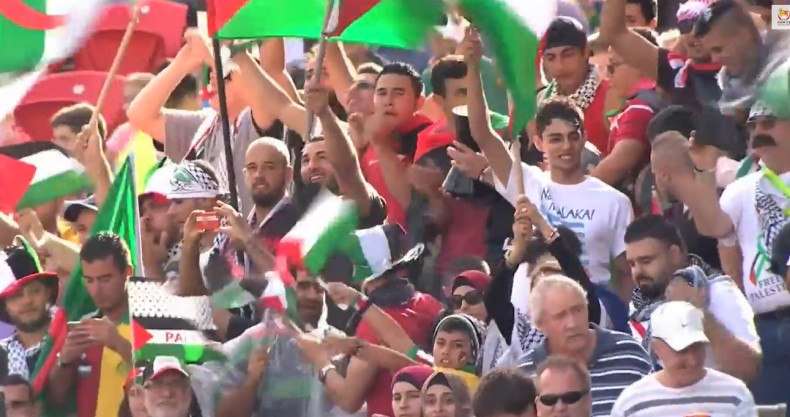 They lost the football match 4-0, but Palestinians were celebrating a victory as their national team took part in its first major competitive match in Newcastle, Australia.
Despite not being formally recognised as a nation state Palestine's team was recognised by Fifa in 1998 and qualified for the Asian Cup Finals in Australia dint of winning the 2014 AFC Challenge Cup in the Maldives.
Practising for internationals in Palestine is something of a logistical nightmare - in fact it is difficult for players from the divided territories of West Bank and Gaza even to meet. Last August former star footballer Ahed Zaqout was killed in an Israeli missile strike on his home in Gaza.
Perhaps then it was not surprising that Palestine lost 4-0 to cup holders Japan in Newcastle, watched by a crowd of 15,497 including a small but noisy contingent of Palestinians, many of them based in Australia.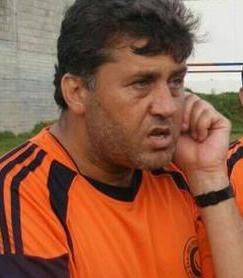 Former Palestinian football star Ahed Zaqout was killed in an Israeli airstrike in 2014
Twitter
According to the most recent census over 9,000 Australians have Palestinian ancestry, and one enterprising Palestinian has been selling football shirts which are half-Australian, half-Palestinian. However most have passports from Jordan and other Middle Eastern countries.
After 2014's "Operation Protective Edge," in which over 2,200 Palestinians died, the UN rejected proposals to recognise Palestine as a state. However Zaid, 29, told The Guardian that recognition for the football team was just the beginning.
"I think sport is the perfect opportunity," said Zaid. "We're just like anybody else, we have our fans, and we're part of the Asian Football Confederation."
The Palestine team comes not only from the occupied territories but from across the Diaspora: from Kuwait, Jordan, even Israel.
"Our people they just want to send a message for all over the world," defender Tamer Salah told the BBC, "we are human beings. It is our right to play football and we are not terrorists."
Palestine's next match in Group D takes place against Jordan in Melbourne on Friday. Japan's next opponents will be from another nation which makes the front page more than the sports page: Iraq.