Hebron attack: Israeli father and son shot dead in 'Palestinian' ambush in southern Hebron Hills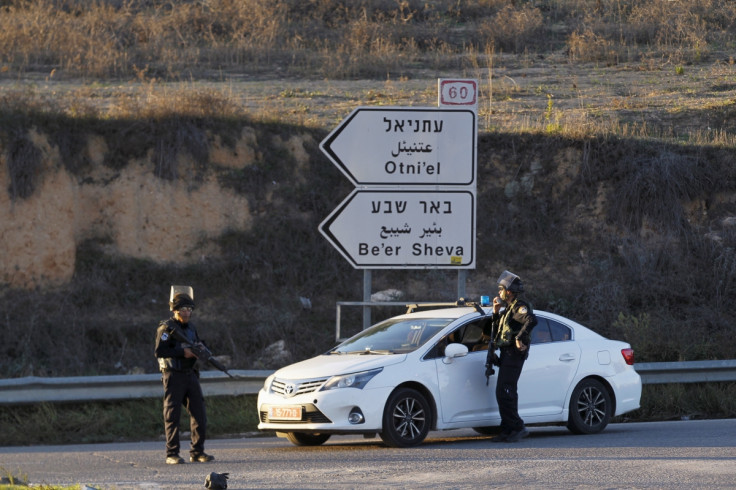 An Israeli man and his son have been shot dead in an attack south of Hebron in the occupied West Bank.
The pair, aged 40 and 18 respectively, were driving in the southern Hebron Hills with other family members when they were ambushed and killed. Haaretz reported that two other passengers, a woman and teenager, were lightly and moderately wounded in the attack, which took place near the Otneil settlement.
The attacker, allegedly a Palestinian gunman, escaped by car after the shooting according to the IDF, who have launched a manhunt in the area.
The victims have been identified as Ya'akov Litman and his son Natnael.
"When we arrived at the scene, we saw seven people outside of a van, two of whom, a man in his 40s and an 18-year-old youth, were lying unconscious with gunshot wounds to their upper bodies," Noam Bar, a Magen David Adom paramedic, told the Jerusalem Post. "They were showing no signs of life, and there was no other choice but to pronounce them dead at the scene."
Israeli prime minister Benjamin Netanyahu said in reaction to the attack: "We'll get to those despicable murderers and will persecute them like we have done before".
Haaretz quoted an Hamas statement praising the attack as a "natural response to crimes conducted by the Israeli occupation".
© Copyright IBTimes 2023. All rights reserved.