The Palestinian Fatah party called for a 'day of rage' on Tuesday (18 July) in response to new Israeli safety measures at a Jerusalem site that serves as an important place of worship for both Jews and Muslims.
Israeli security forces closed the holy site known as Temple Mount to Jews, and Haram al-Sharif, or the Noble Sanctuary, to Muslims on Friday (14 July) after three terrorists shot dead two Israeli police officers.
The compound houses the al-Aqsa Mosque and the Dome of the Rock shrine, Islam's third holiest site after Mecca and Medina. The ruins of the Biblical Jewish Temple are also found within the holy complex.
Israeli forces reopened the site on Sunday (16 July) but with heightened security, including metal detectors and turnstiles, which Jerusalem police commissioner Yoram Halevi claims are necessary to ensure worshippers' safety.
Since last week's attack, tensions between Israelis and Palestinians have soared. Violent clashes broke out between police and protesters on Sunday night, leaving at least 50 Palestinians wounded, according to the Red Cross.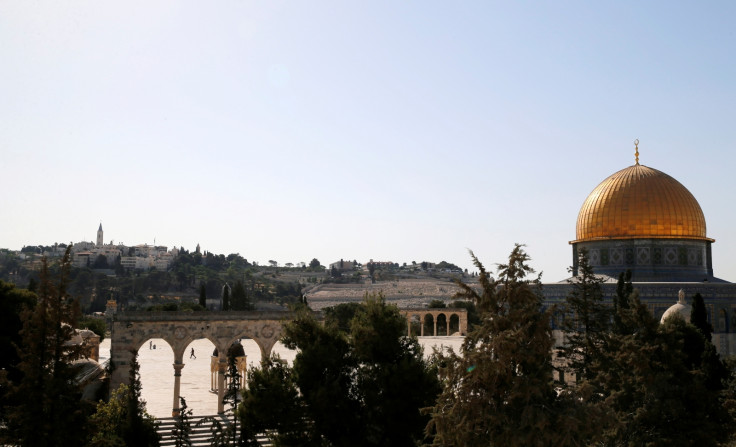 Islamic leaders have condemned Israel's decision to close the site for the first time in decades, calling on their followers to boycott the measures.
Supporters of the Fatah Party, led by Palestinian Authority President Mahmoud Abbas, are furious at the security measures, which they view as Israel imposing its sovereignty on a shared holy site. They have called for a 'day of rage' to be held on Friday (21 July).
Fatah leaders said that Friday prayers, which are usually held at the holy site, would instead be conducted in public squares throughout the city. The Palestinian party called Israel's measures a "fierce and organised attack" against Palestinians living in east Jerusalem.