Palestinians call on Fifa chief Sepp Blatter to give Israel a red card in world football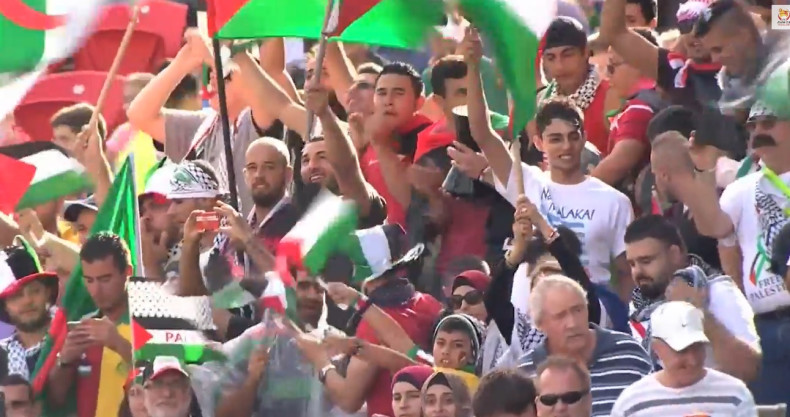 Israel has responded furiously to calls by the Palestine Football Association to have their Israeli equivalent suspended from world football for what it described as "violations" of Fifa's standards and ethics.
The Palestinians will seek to put forward a motion calling on football's governing body to suspend Israel at the annual congress in Zurich on 29 May.
In order for the motion to be passed, 75% of the countries within Fifa - 157 of the 209 countries - would have to vote in favour. However, Fifa president Sepp Blatter is hoping it won't get that far.
Blatter is holding emergency talks in the Middle East in an attempt to resolve the matter amicably and have the motion withdrawn. He emerged from a meeting with Israel's Prime Minister Benjamin Netanyahu "very hopeful" that the matter could be resolved.
Blatter will visit Ramallah in the Occupied Territories tomorrow (20 May) to meet President Mahmoud Abbas. Although he hasn't revealed what he will discuss, he did confirm that Israel has agreed to a "match of pace" between the two national sides at a time yet to be agreed.
In a statement on behalf of Blatter, Fifa stated: "Any member association that is fulfilling its statutory duties should not be suspended. This would apply to the Israeli Football Association as long as they fulfil such duties."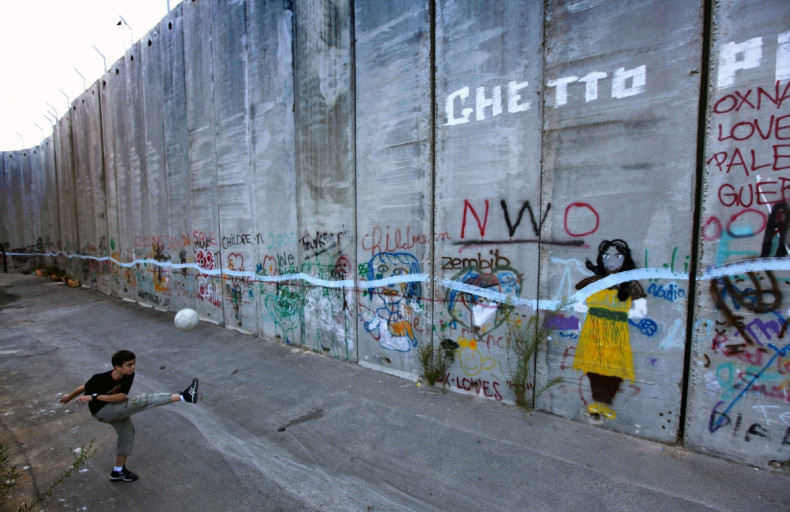 The Palestinians claim Israel has failed to fulfil its duties in a number of ways. According to head of the Palestinian FA Jibril Rajoub, players find it hard to travel between the West Bank and Gaza and opposition supporters have been prevented from entering the Territories without explanation. He also condemned the inclusion of football teams from West Bank settlements in Israel's league.
Rajoub told Sky News: "I don't want to cause suffering, even to the Israeli footballers, but as long as their federation is defending, instead of fighting against the racism and restricting the Palestinian footballers' movements, they are part of the occupation."
However, Rajoub's Israeli counterpart Ofer Eini told the Jerusalem Post he hoped Blatter would reject the proposal, which if passed would mean Israel was banned from the Euro 2016 qualifiers and European tournaments. The Palestinians compete in Asian leagues and in January (2015) played in their first Asian Cup Finals in Australia.
"We will not allow for Israel to be presented as a country which violated the agreements which it signed, and we will do all in our power to prevent any kind of ban," said Eini.