Palestine joins ICC: 'We have decided to seek justice, not vengeance' says Riad al-Malki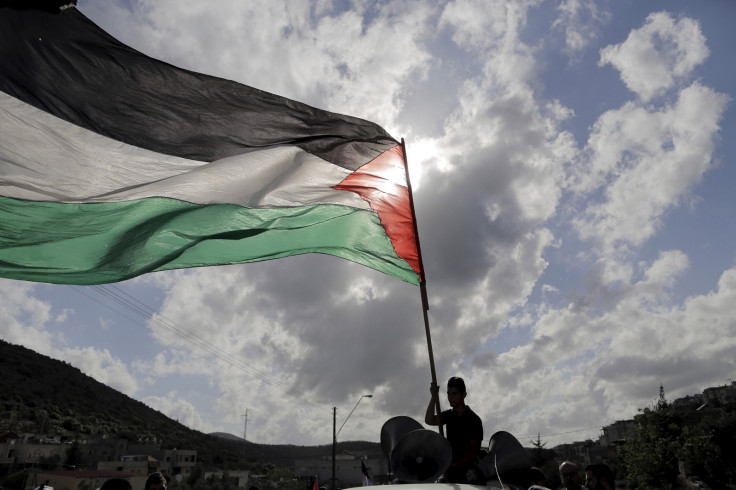 The Palestinian Authority has officially joined the International Criminal Court, saying the move was to seek "justice" for the alleged war crimes committed by Israel.
"In the face of the great injustice our people are enduring and the repeated crimes committed against it, Palestine has decided to seek justice, not vengeance," Palestinian Foreign Minister Riad al-Malki said on the sidelines of a brief welcome ceremony in the Hague.
The Palestinians became the 123rd official member of the international body on 1 April after signing its founding treaty, the Rome Statute, in January, as parts of the efforts to increase diplomatic pressure on Israel to end the occupation of East Jerusalem, the West Bank and Gaza.
"Today is a historic day in the struggle for justice, freedom, and peace for our people and all those seeking justice worldwide," Saeb Erekat, chief negotiator for the Palestine Liberation Organization (PLO), said.
"We call upon the international community to support the inalienable rights of our people, including our right to self-determination, by supporting our peaceful movement to end decades of impunity, occupation and exile."
Becoming a signatory of the Rome Statute means both Palestinians and Israelis can be investigated and prosecuted for allegations of war crimes dating from June 2014, a period that included the 50-day war in Gaza when 2,100 Palestinians were killed, most during Israeli air strikes.
In fact, although Israel is not part of the ICC, members of its military and civilian leadership can now face charges over alleged crimes they committed on Palestinian soil.
Along with the Gaza war, situations referred to the ICC prosecutor Fatou Bensouda include Israeli settlement construction and the construction of a wall in the Occupied Palestinian Territory - which the International Court of Justice has already found to be contrary to international law.
As the membership became official, Human Rights Watch urged countries, such as the US, Canada and Israel that have opposed the Palestinian bid to end their pressure.
"Governments seeking to penalise Palestine for joining the ICC should immediately end their pressure, and countries that support universal acceptance of the court's treaty should speak out to welcome its membership," Balkees Jarrah, international justice counsel at Human Rights Watch, said. "What's objectionable is the attempts to undermine international justice, not Palestine's decision to join a treaty to which over 100 countries around the world are members."
© Copyright IBTimes 2023. All rights reserved.