Palestinians to submit revised resolution to United Nations for Israel withdrawal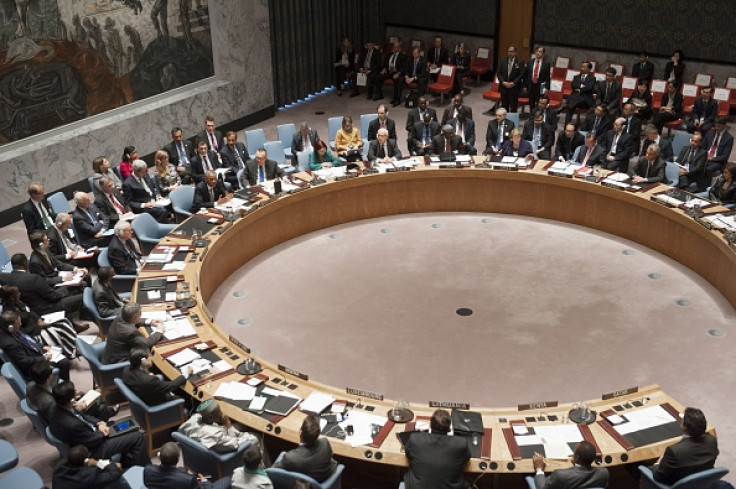 Jordan is set to submit a draft resolution to the United Nations Security Council on behalf of the Palestinians, calling for statehood and a withdrawal of Israeli forces by 2017.
Palestinian negotiator Saeb Erekat confirmed that the resolution would be submitted Monday with a possible vote taking place on Tuesday or Wednesday.
The revised resolution sees eight amendments to the one submitted to the UN Security Council by Jordan on 18 December.
Erekat would not reveal what the changes to the resolution were but any proposal with a timetable is likely to fail at the Security Council by not obtaining the minimum nine "yes" votes or being vetoed by the United States, Israel's traditional ally.
Hamas official Abu Marzouk claimed that the group and unity government partner of the Palestinian Authority had not been consulted over the resolution.
"It is not enough to say that eight points have been amended in the paper submitted to the Security Council," Abu Marzouk wrote on his Facebook page.
"Our Palestinian people must know what these amended points are, and why the provisional leadership framework wasn't summoned to approve the proposed resolution. Who submitted the previous resolution, which relinquished the rights and principles of the Palestinian people? Whoever did so should be held to account."
In a phone conversation between Palestinian Authority President Mahmoud Abbas and US Secretary of State John Kerry, America's top diplomat allegedly called on the Palestinian leader to delay the statehood bid until after Israeli elections set for March, according to China's Xinhua news agency.
An unnamed Palestinian official claimed that Kerry hinted the US would veto any early moves by the Palestinians at the Security Council and may even impose economic sanctions on them for doing so.
© Copyright IBTimes 2023. All rights reserved.